Sick of waking up before the sun?
There are 5 causes and 5 ways to combat early rising in children - find out how in our Gentle Sleep Solutions e-Course, available now!
Get The Course
Get the sleep help your family need with one-on-one help with a certified, trained Gentle Sleep Coach.
Find a Coach
Child won't sleep and you don't know where to start?
There is a gentle, proven method to get a good night's sleep for you and your child...
Get the Free Guide!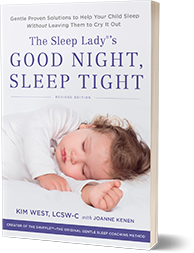 Easy to read and follow, kiddo is sleeping 12 hours "This more gentle approach was perfect for us and by night #3 she slept 12 hours and I feel like a new person." Get the book!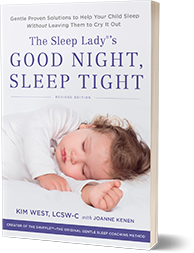 Wish I'd known about this book sooner!
"I feel so confident having this book to refer to and know that I can do this easily and in a short amount of time! You will not regret buying this book!"
Get the book!
Have a goal to reduce or eliminate night feedings for your baby?
Gentle Sleep Solutions can help with a gentle, step-by-step guide to get your baby sleeping again.
Get More Info
Is your toddler resisting sleep?
We can tell you why and how to fix it in Gentle Sleep Solutions - an online sleep training e-Course!
Get Some Sleep
Struggling with short naps, no naps, or just wondering when to schedule naps?
We have you covered with Gentle Sleep Solutions, which will help you create a typical schedule based on age, and walk you through nap-training.
Get More Nap Help
When it comes to co-sleeping, we are passionate about finding a solution that feels right for you.
We're the only online sleep training course that addresses co-sleeping - whether you want to end it or safely continue. Register for Gentle Sleep Solutions today to start getting the sleep your family needs!
Get More Info