Meet Kim West, The Sleep Lady®
Get our proven sleep course for 30% off!
Buy with confidence. We have a 30-day money back guarantee on this video course
Get our proven sleep course for just $98! (Org $149)
Sale Ends In...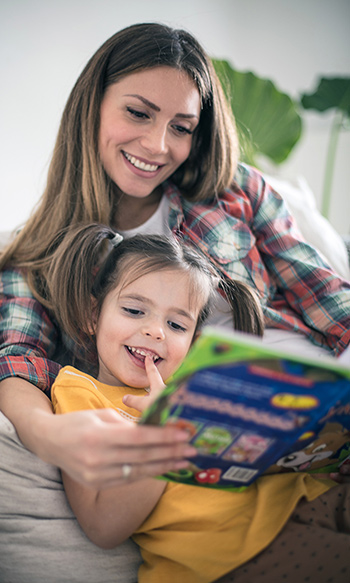 You Don't Have to Live Life Sleep Deprived
Do any of these sounds like you?
Feeling hopeless? You don't have to feel this way anymore.
Our Gentle Sleep Solutions course will take you from sleepless nights to a full night's sleep in 2 weeks...without leaving your child to cry it out alone.
Even if you've tried other sleep training courses with no success, you can start sleeping with Gentle Sleep Solutions - a proven, step-by-step system that has helped tens of thousands of families. We are the original, and proven sleep training solution. My team and I have been helping families successfully get sleep for years!
We are confident we can help you too!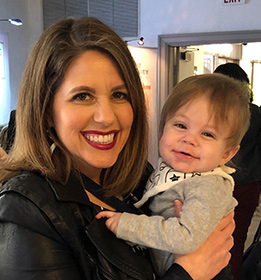 Gentle Sleep Solutions saved our life, our business, our relationship, and our sanity! …  Kim West's Gentle Sleep Solutions online course was a total game-changer for our family. We watched all the videos and followed her advice to a T. Now our son is sleeping through the night, 12 hours straight, and taking two 90 minute naps during the day. Mom and Dad are also sleeping through the night once again, and as a result, we are all so much happier, so much more productive, and FINALLY able to enjoy our time together as a family, and as a couple. Thank you Kim West for creating this awesome program! You're a true gift to parents and babies everywhere!"
~ Jaime Geffner
Why Gentle Sleep Solutions rises above the rest:
The Sleep Lady's Gentle Sleep Solutions vs. Other Common Courses

25 years experience with Kim's proven and effective method - The Sleep Lady Shuffle ®
Helps ages 6 months through 6 years address these sleep problems:
Co-sleeping

Helping older children stay in bed

Common sleep crutches such as: feeding, rocking and holding or laying to sleep

Night weaning

Bottle weaning toddler or preschooler

Napping
No crying it out or leaving your child alone to cry to sleep
Access to our private Facebook group for clarification questions from a GSC and to find your sleep buddy in another parent
Follow-up tips via email based on your chosen start date for sleep training
When you work with a GSC, you are not only getting the knowledge from Kim's 25 years of experience, but an entire team of sleep coaches who want you to succeed
No other consultant with as much experience sleep-training
Most courses only helps children up to 2 years or children only in a crib
Most courses do not address co-sleeping, napping or specific sleep crutches and how to end them
No large teams of sleep coaches, or course creators, that have as many years of experience
No outside support from other parents or immediate access to sleep coaches
Other courses claim they are "gentle" while telling you to leave your baby to cry and only offer "pop-ins"
Only access to the course, no follow-up tips or guidance without an additional fee
What you get with our proven Sleep Training program:

Choose from two age options:
Baby or Toddler in a Crib (6 months to 2.5 years)
OR
Child in a Bed (ideally 2.5 years or older)
120 minutes of instructional videos on The Shuffle℠ and covering all concerns including crying, night-weaning, napping and gently weaning off sleep crutches.
Walk-through of creating your own personalized sleep plan for your child
Membership in our private, exclusive online Facebook group where you can connect with other parents to support you
Receive clarification regarding your sleep plan from a Gentle Sleep Coach® through the Facebook group
Once you create your sleep plan and start date, you will receive timely follow-up tips, dependent on whether they\'re in a crib or bed, via email

Get our proven sleep course for 30% off!

Video E-Course
For Babies in Cribs
6 Months to 2.5 Years Old
30-Days Money-Back Guarantee

Video E-Course
For Children in Beds
2.5 years old to 6 years old
Get our proven sleep course for just $98! (Org $149)
Sale Ends In...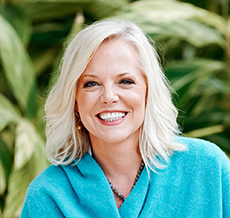 A note from Kim: "Through the course of my 25 years of experience, I've learned that everyone is in a different situation. You may be feeling too tired and hopeless to do this by yourself - I understand and we're here for you.
I've decided to offer additional support to help you stay consistent with your sleep plan. Having a coach to check in with helps you to stay accountable and consistent."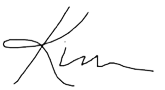 Get the support of a certified Gentle Sleep Coach®

Buy the video course and add on additional help

Review of your Assessment Form and Sleep Plan
After you\'ve watched the videos and created your sleep plan, you can meet online, 1:1, with a Gentle Sleep Coach (GSC) to review your plan and an assessment form. This private consultation will be a 45-minute video or phone call. Your GSC will make sure that you are addressing everything needed for success and will answer any and all questions.

Review of your Assessment Form and Sleep Plan PLUS 4 follow-up calls
Receive the 45-minute Review Assessment above, PLUS 4 additional 1:1 calls over 3 weeks to review your sleep logs, answer your questions, and further strategize with you on your plan. Each addition 1:1 call will be a 45-minute video or phone call.

For Babies in Cribs
Sleep Course + Review of Your Assessment and Plan
Sleep Course + Review of Your Assessment and Plan
AND 4 Follow-up Calls

For Children in Beds
Sleep Course + Review of Your Assessment and Plan
Sleep Course + Review of Your Assessment and Plan
AND 4 Follow-up Calls
How long do I have access to the course?
You will have log-in access to the videos and Facebook group for 4 months.
What is a GSC?
A GSC is a Gentle Sleep Coach - someone who has been certified through a rigorous training program, and receives mentorship from Kim and has to complete continuing education to remain certified. GSC's are available to answer clarifying questions about your sleep plan in the Facebook group, and available 1:1 through the course upgrades.
What if my child is under 2.5 years old and in bed?
The average age that a child can cognitively understand "stay in your bed" and have the impulse control to do so is 2.5 years old. If your child is under 2.5 years old and already in a bed, it does not mean that sleep coaching will be impossible but it will likely take longer and be more difficult. As a result, we suggest you consider purchasing the course with additional support - Review of your Assessment Form and Sleep Plan PLUS 4 Follow-Up Calls - so you can have the help you need.
What if I need to sleep coach two children? One is in a crib and one is in a bed.
You are not alone and we want you to improve your whole family's sleep!
You can purchase both programs for $223.50....that is 50% off the second course.
Click here to get started!
What if I'm unhappy with the course?
We would never want you to be unhappy! If you are unsatisfied with your purchase, contact us in the first 30 days and we will give you a full refund. Added phone support is non-refundable.
Do You Offer Refunds if It Doesn't Work for Me?
We want all of our Gentle Sleep Solutions families to find sleep coaching success! But, we also know that sometimes a family's sleep situation may be more complicated than expected and more support may be needed. We know that sometimes the smallest and most subtle things are what create obstacles in sleep training success. Because of this, there are steps to go through before a refund can be issued. See all the steps HERE. Once all steps are followed, refunds can be issued.
Still have questions? Contact us.
" I would highly recommend the system to anyone who's ready to sleep more each night."
~ Nicole Lee
Buy with confidence. We have a 30-day money back guarantee on this video course