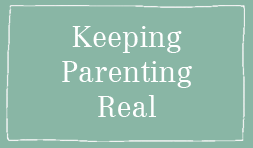 The Gentle Parenting Show Podcast
Join Kim West, also known as the Sleep Lady, as she breaks down your top parenting concerns and gives her gentle take.
Not only does Kim believe that you can successfully sleep train your child without leaving them to cry it out alone, but she also teaches shame free parenting.
Most importantly, she knows that even in our imperfection as parents, it is possible to raise resilient, compassionate,
and confident children. Grab a coffee or a glass of wine, throw in your ear pods, and join us!
Subscribe Now to Get the BEST Parenting Advice in Bite-Sized Pieces. All from The Sleep Lady, Kim West,
the original sleep coach and best-selling author.
Want to Be a Guest on The Gentle Parenting Show?
Do you have expert advice that you know would just be a game-changer for today's stressed out parents?
Then we want you to be a guest on the Gentle Parenting Show!
Together, we'll break down today's top parenting advice in a fun and laid back style. Busy parents don't have the time to sit down and read all the parenting books out there, and together we'll break down the best tips and help them become empowered in their parenting skills.
Kim West, The Sleep Lady as a guest on your favorite podcasts
The Gentle Parenting Show, created by Kim West
The Sleep Lady
In the Gentle Parenting Show, Kim West will interview parenting experts on everything from mindfulness to developmental milestones and how it relates to gentle parenting.
Kim West is a LCSW-C, bestselling author and founder of a world-renowned gentle sleep training method. She and her team of Gentle Sleep Coaches have helped over 1 million families find gentle sleep through her courses, best-selling book and 1:1 coaching. Kim is the only baby sleep expert out there with 25-years of experience, and she's seen everything when it comes to parenting.