The Sleep Lady's Gentle Newborn Sleep Guide is available for Pre-Order!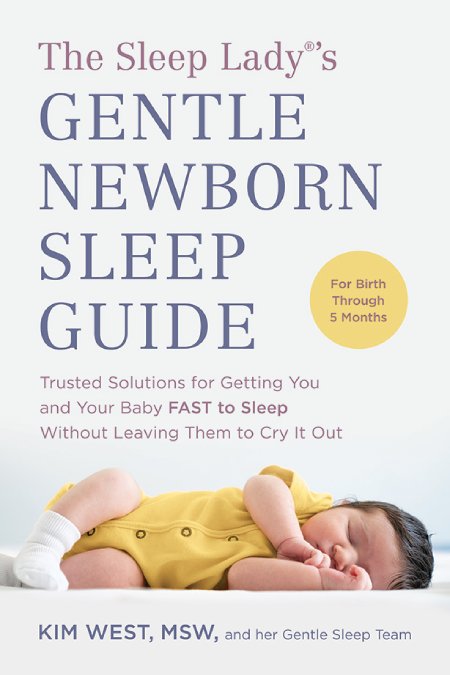 Pre-order my "Gentle Newborn Sleep Guide" -- being released March 21st, 2023--- from any bookseller below. Copy your receipt number and enter in Step 2.
Receive FREE book bonuses (coming soon) and founding member specials to our companion course! Submit your order details below to receive these bonuses when they are ready:
You'll be added to The Sleep Lady's email list, where we send helpful sleep tips. Unsubscribe at any time.
We treat your data confidentially and don't share any information with third parties. We collect, use and process your data according to our Privacy Policy.
Spread the Word!
Tell others about
The Gentle Newborn Sleep Guide
#gentlenewbornsleepguide
@thesleeplady
Finally, parents of newborns will have an easy-to-follow guide
that offers a gentle and FAST approach to help everyone
in their family get a good night's rest.
For the past three decades, I have personally helped over twenty thousand families gently teach
their children how to fall asleep—and fall back asleep—without leaving them to cry it out alone.
In The Sleep Lady®'s Gentle Newborn Sleep Guide, I offer gentle, evidenced-based ways to help newborns (and parents) get to sleep!
You will be introduced to Baby-Led Sleep Shaping and Coaching, a gentle approach that parents can use to first shape their baby's sleep and then, when developmentally appropriate (and according to their baby's unique temperament),
coach their little one as they learn to fall asleep and stay asleep on their own.
"As a holistic pediatrician, I will recommend this book to all my parents..."
If you're a parent of a newborn struggling to find sleep solutions that are gentle, work, and don't leave you and your baby in tears—you've just found it! Kim West, The Sleep Lady, is the authority on gentle sleep training for children, and now she has a book specifically for newborns!
As a holistic pediatrician, I will recommend this book to all my parents and parents-to-be! Kim provides simple, effective, evidence-based advice that is developmentally appropriate with month-by-month guidance that is gentle on baby and parent! Get this book NOW and lay the foundations for sleep success to help your baby thrive at any age!
— Elisa H. Song, MD, holistic pediatrician and founder of "Healthy Kids, Happy Kids"
Inside this book, you'll discover...
How feeding, attachment, soothing, and temperament all factor into your infant's sleep
The key developmental milestones from birth through five months and how to encourage sleep at every stage
Safe co-sleeping guidelines -- get clear answers around this hotly debated topic.
Success stories from real parents so you can witness these gentle methods in action
Why we don't recommend the "cry it out" method for newborns. Explore alternatives based on an infant's developmental readiness to self-soothe.
Month-by-month chapters that are easily digestible, clear action steps you can take to try what you learn, and myths you can let go of!
Plus, what parents need to know to make sure they're taking care of themselves, too!
The Sleep Lady®'s Gentle Newborn Sleep Guide provides clear guidance and a safe haven free of judgment,
guilt, and criticism for parents seeking options that align with their parenting values and beliefs.
Want to See Inside the Book First?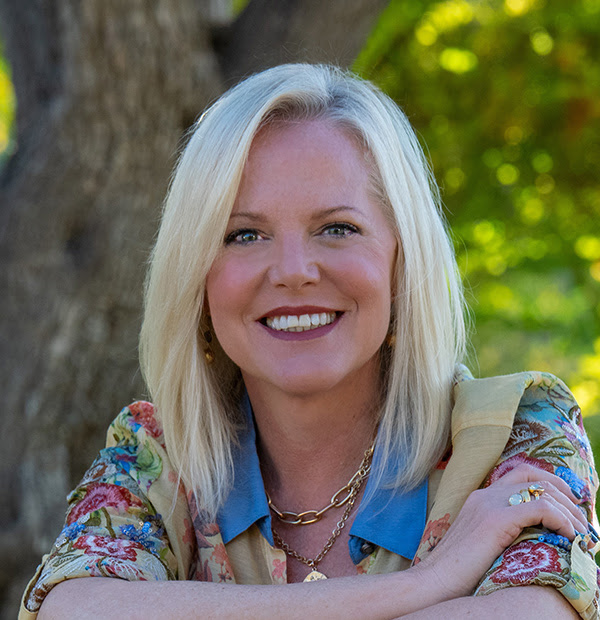 Meet Kim West, MSW aka- The Sleep Lady
KIM WEST, MSW, is a mother of two daughters and a Clinical Social Worker (which is a child and family therapist) for over 25 years. Known as The Sleep Lady® by her clients, she has personally helped over 20,000 tired parents all over the world get a good night's sleep without letting their children cry it out alone.
Kim has appeared on the Dr. Phil, Today Show, NBC Nightly News, Good Morning America, TLC's Bringing Home Baby and CNN, and has been written about in a number of publications including The Wall Street Journal, Associated Press, Baby Talk, Parenting, The Baltimore Sun, USA Today, The Telegraph, The Irish Independent and the Washington Post.
Kim is the author of three books: "The Sleep Lady's Good Night, Sleep Tight: Gentle Proven Solutions to Help Your Child Sleep Well and Wake Up Happy", " The Good Night, Sleep Tight Workbook" and "The Good Night, Sleep Tight Workbook for Children with Special Needs". Her first book "The Sleep Lady's Good Night, Sleep Tight" is in its third edition and has sold over 140,000 paperback copies.
Dedicated to providing tired parents with excellent sleep advice and coaching while knowing Kim could not help everyone herself, she started the Gentle Sleep Coach® Training and Certification program in 2010--the first and most comprehensive training program in the world. This program was the start to what is now a now a global industry- Baby and Child Sleep Consultants. To date, the Gentle Sleep Coach Training and Certification program is available in 2 languages.