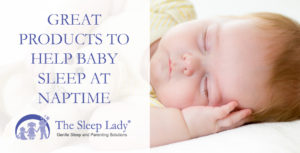 Talk to any new parent, and the topic of sleep is bound to come up. Milestones like "sleeping through the night," are big goals. Consistent bedtime and naptime routines are essential — good naps lead to better sleep at night. There are also plenty of great products to help baby sleep.
So, how do you get your nap game up to speed?
Babies don't really develop a consistent nap schedule until about twelve weeks. That's when the morning nap starts to take shape, and the rest of the daytime sleep follows.
At around six months, and when your nighttime sleep routine is established, you can use The Sleep Lady Shuffle for naps much the same way you did at night.
Finally, your toddler will transition from two naps to one between 15 and 18 months.
Naps are often the last piece of the puzzle and can take longer to develop. With some patience and consistency, and a few great sleep products, your child can become a champion napper.
What Are Some Products to Help Baby Sleep at Naptime?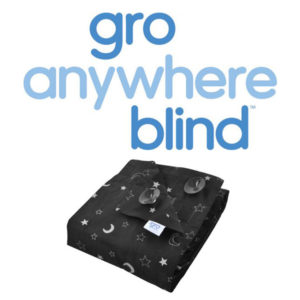 It's never easy to get little ones to sleep if there's light streaming through the window of their nursery. It may simply be the summer months, or you may be on vacation. Either way the Gro Anywhere Blackout Blind provides a simple way to create a dark sleep environment that can work wonders.