Naptime Products to Get to Sleep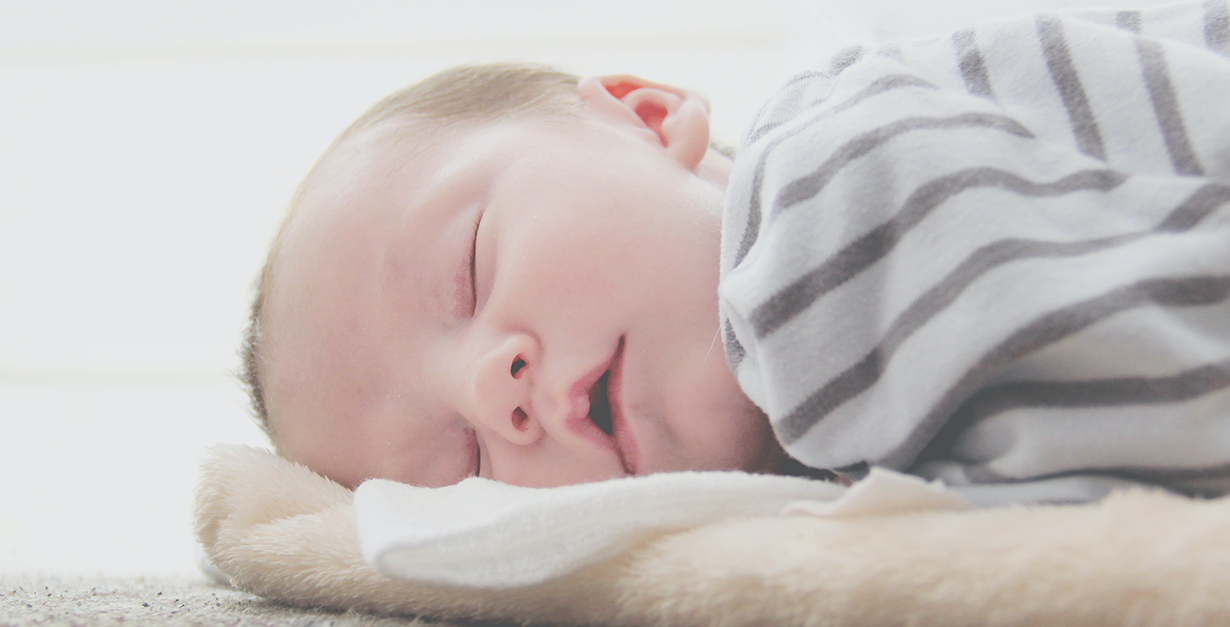 Talk to any new parent, and the topic of sleep is bound to come up. Milestones like "sleeping through the night," are big goals. Consistent bedtime and naptime routines are essential — good naps lead to better sleep at night. There are also plenty of great products to help baby sleep.
So, how do you get your nap game up to speed?
Babies don't really develop a consistent nap schedule until about twelve weeks. That's when the morning nap starts to take shape, and the rest of the daytime sleep follows.
At around six months, and when your nighttime sleep routine is established, you can use The Sleep Lady Shuffle for naps much the same way you did at night.
Finally, your toddler will transition from two naps to one between 15 and 18 months.
Naps are often the last piece of the puzzle and can take longer to develop. With some patience and consistency, and a few great sleep products, your child can become a champion napper.
What Are Some Naptime Products to Help Baby Sleep?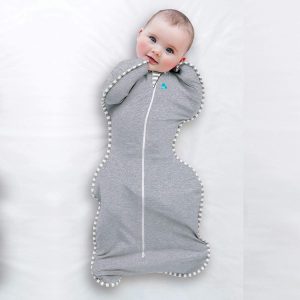 When you place your baby to sleep on their back, their natural position is for their arms to go up. The Love to Dream Swaddle UP Original features a patented design that allows you to swaddle your baby with their arms up in this more natural position. The medical reason behind baby's desire to have access to their hands is that when they wake up at night, they want to self-soothe, which is simply stroking their cheeks or sucking on their hands.
When your little one outgrows the Stage 1 Love to Dream Swaddle, the
Love to Dream Swaddle UP 50/50
is designed to transition your baby from swaddled sleeping to arms-free sleeping. Parents know that swaddling their newborns is important. Babies between two to three months grow fast, and when they are able to roll over or show signs that their startle reflex has diminished, they are ready to be transitioned from swaddling to arms-free sleeping. The zip-off wings on the 50/50 will help with that smooth transition.
The Zipadee-Zip wearable blanket is loved by sleep experts, pediatricians, and parents everywhere! It provides a womb-like environment and full range of movement to roll over and wiggle around safely and freely. It has become known as the best swaddle transition solution! The slight resistance in the arm-span helps soothe the startle reflex and will often work to ensure sounder sleep when most other products of its kind fail.
With the full enclosure the Zipadee-Zip provides, babies can pick up and put in their pacifier or play with a toy while wearing. It helps prevent the risk of hip dysplasia, keeps loose blankets out of the crib, and is also safe to be worn while a baby is buckled into a car seat or stroller.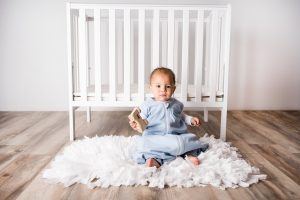 The Magic Sleepsuit is designed to be introduced at approximately three months of age when babies are transitioning from the swaddle. This Sleepsuit provides your baby with a cozy and calming sleep environment that will become a consistent part of their sleep routine. It is designed to aid in baby's sleep patterns, and give parents peace of mind that their baby is getting adequate rest necessary for appropriate growth and development.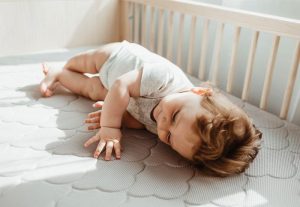 If safe and healthy sleep for your baby is a priority then this revolution-airy Newton Crib Mattress is the right choice for you. Newton is the first completely breathable and washable crib mattress. Newton is made in the USA, with a patented Wovenaire core that's 90% air and then covered with 3-dimensional spacer material that allows the air to pass right through. We use absolutely no polyurethane foam, adhesives, metal springs, or glue, so it's non-toxic and hypoallergenic. Green Guard Gold certified and most importantly, verified by a CPSC accredited lab to reduce the risk of suffocation and CO2 rebreathing.
Imagine a crib mattress that your baby can breathe right through if they roll over in the middle of the night. That's the secret to the peace of mind that thousands of parents have discovered with the Newton Crib Mattress. Because it's so breathable it's also more comfortable, so your baby (and you) will truly sleep like a baby.
It's never easy to get little ones to sleep if there's light streaming through the window of their nursery. It may simply be the summer months, or you may be on vacation. Either way, the Gro Anywhere Blackout Blind provides a simple way to create a dark sleep environment that can work wonders.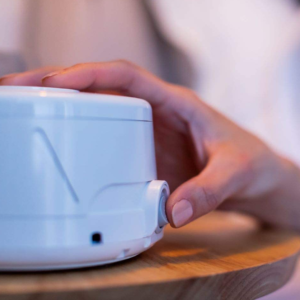 White noise is better than a lullaby. Trust us — we've been helping people give sleep a chance since 1962.
White noise promotes relaxation prior to sleep by providing a constant, soothing sound for the brain to settle on. This helps quiet the mind and keeps you from focusing on disruptive sounds which interfere with the process of falling asleep. Perfect for the whole family.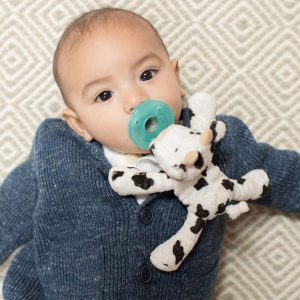 No more sneaking in to replace a lost pacifier! Fall in love with our award-winning WubbaNub™ Pacifier, the original part plush, part pacifier. The patented WubbaNub™ design is sure to be your baby's first friend. The unique style of the original WubbaNub™ Pacifier allows it to remain near baby's mouth, easy to grasp, nearly impossible to lose, and may assist baby to self sooth. WubbaNub™ is distributed in hospitals, NICU, and well-baby units nationwide and is made with a medical-grade silicone Philips Avent Soothie pacifier, a non-latex, and BPA, PVC, and Phthalate-free.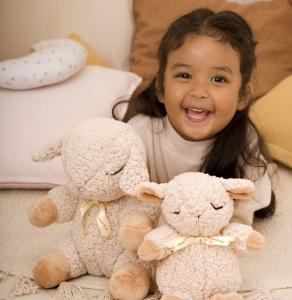 Cloud b Cozies help re-create sleep time routines by bringing a relaxing scent and a warm touch no matter where the day takes your little one. There's a sound machine inside to bring extra comfort. Cozies bring children a sense of ease, help relieve aches and pains and give warm hugs and comfort on wintry nights. The gentle scent also helps children transition from playtime fun to peaceful sleep.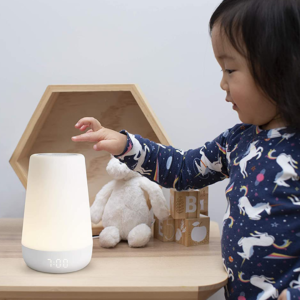 There had to be a better way than needing multiple gadgets to help create just the right atmosphere to encourage babies and kids to sleep through the night. We knew there was a better way, and that's why we created Rest. By combining all the functions of a night light, sound machine, and ok-to-wake alert into one beautiful and simple design, and better yet, making it totally controllable from a smartphone, we knew we had the product that so many parents have been asking for.
The Hatch Baby Rest Night Light grows with your baby, from late-night nursing, to a toddler wake-up alarm, and everything in between.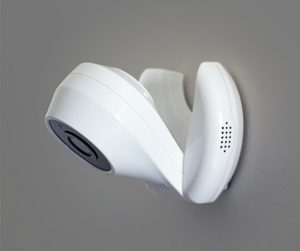 This is the next generation of baby monitors. This powerful parenting tool helps you be there when your child needs you most. Our smart, patented alert technology assists our baby monitors in distinguishing baby cries from other household noises with cry detection algorithms. This baby monitor cry detection feature will automatically send you a baby cry alert with an SMS, email, or push notification. This permits you to see what the camera captured at the time it detected your baby crying.
The Evoz parenting app will help you figure out your baby's sleep patterns and give you tailored advice on getting into a flexible routine.
Once you're set up with a calm and comforting sleep environment, your baby can get that much-needed daytime rest.