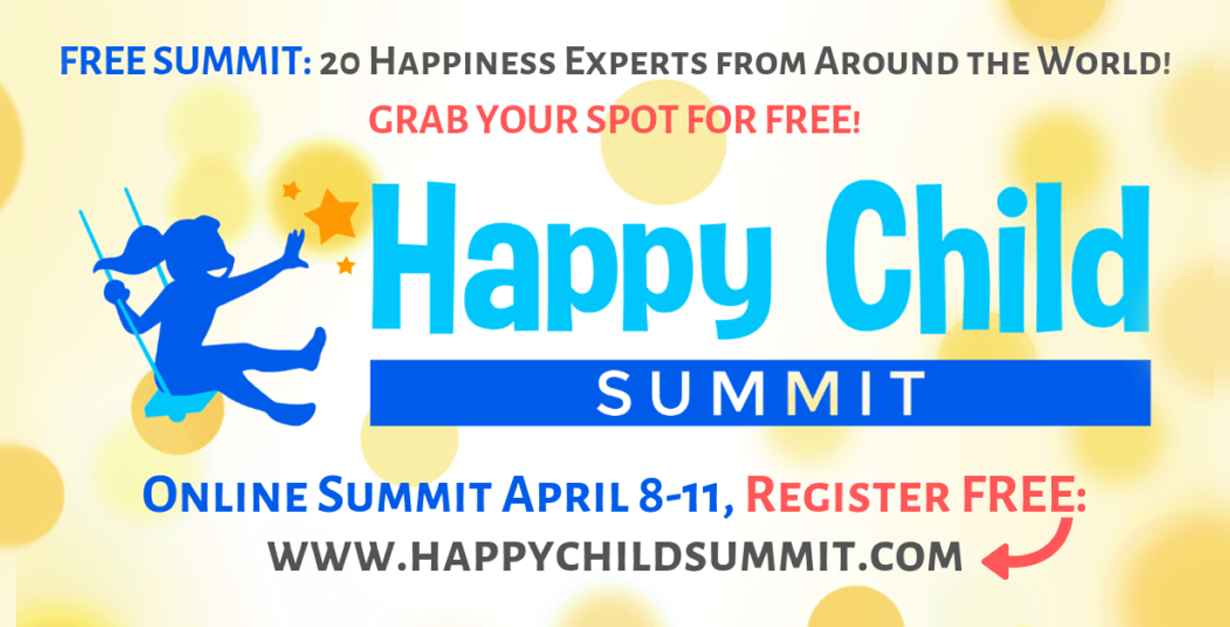 I'm so excited to tell you about a valuable and informative event that teaches techniques for fostering long-term happiness in children and teens — the Happy Child Summit.
What could be a greater gift to give your children!
And best of all…it's free!
The Happy Child Summit takes place online April 8th – 11th, and you can pick and choose which expert interviews interest you the most!
Subjects we will be discussing include:
Raising Resilient and Successful Kids
Play and Well-being
Mindful Technology Practices for the Family
Better Sleep to Thrive
Strengths-Based Parenting Strategies
The Science of Healthy Family Relationships
Positive Discipline for Positive Outcomes
Taking Actions for Happiness
Applying the Science of Vitality to Kids
Guiding Kids to Uncover Purpose & Meaning
And many more…
Speakers at the summit will include:
Tal Ben Shahar, Ph.D.
Lea Waters, Ph.D.
Amy Blankson
Dan Siegel, MD
Caroline Adams Miller
Dominic Randolph
Renee Jain
And many others.
Why not visit the Happy Child Summit website and learn more? There are over 20 amazing speakers: all experts and world leaders in the fields of happiness & well-being, education, psychology, sports and more!
We hope to see you there!