Navigating the Adventure of Toilet Training: Essential Do's and Don'ts
During the summer months, it's common for parents to start thinking about toilet training. At Gentle Potty Coaching, we follow our Intuitive Toilet Learning approach, which emphasizes understanding each child's temperament. This can help families decide how to move forward in potty coaching.
That's why we prefer to use the term potty learning or potty coaching because that's more accurate. Instead of forcing, bribing, or fighting — you're teaching your child a brand-new skill! As a way to help navigate this journey, we've compiled a list of important Do's and Don'ts. We hope you find it useful!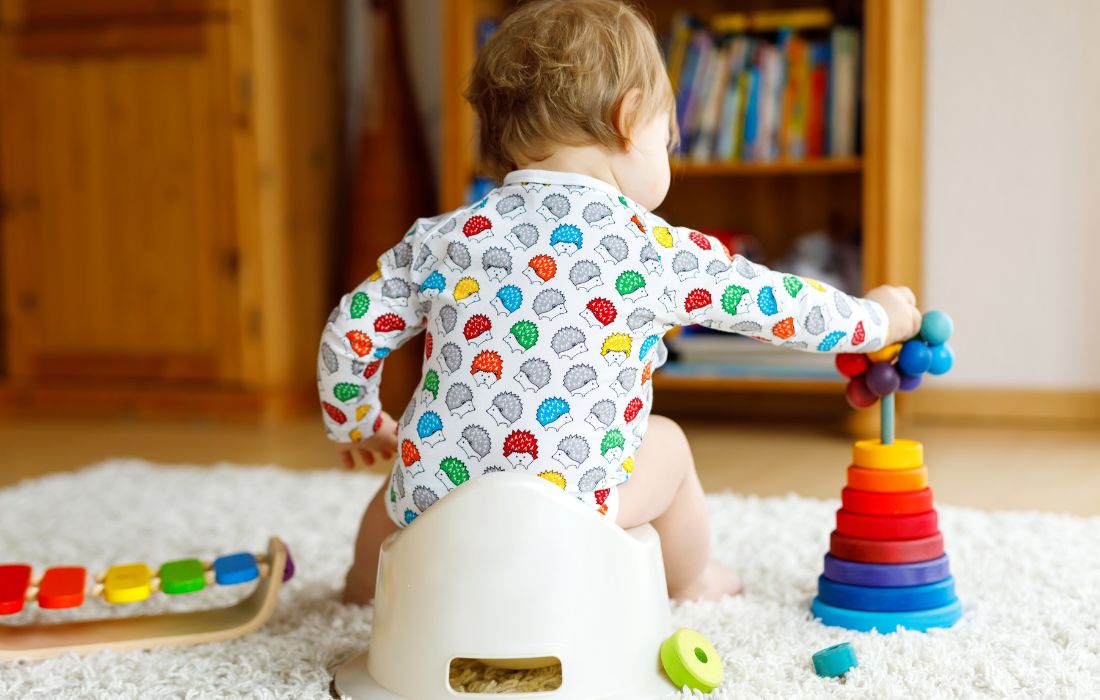 The Do's of the toilet training journey
✔️ Begin preparations early: Start acquainting your child with the bathroom early on by changing their diaper there and making them part of the process.
✔️ Spot the signs of readiness: Be on the lookout for indicators like a keen interest in routines, steady walking, or regular bowel movements at certain times, which may suggest that your child is ready to start toilet training.
✔️ Create a child-friendly setting: Ensure that there's a small potty in every bathroom, clothes that are easy to put on and take off, and a supply of clean underwear readily available.
✔️ Encourage child participation: If your child sits on the potty and pees show them how their urine is disposed of in the larger toilet and then is flushed away.
✔️ Promote immediate dryness: Switching to dry underwear right after an accident helps your child get used to the sensation of being dry.
Don'ts: What should be avoided?
❌ Don't rush the process: Each child evolves at their own rate. Allow them to transition from diapers to toilet on their own, without unnecessary stress.
❌Don't over-praise or criticize: While encouragement is key, avoid going overboard with celebrations or showing frustration over accidents. Our goal is to normalize the act of using the toilet.
❌ Don't overlook the importance of observation: Allowing your child to see adults using the toilet can bolster their learning.
❌ Don't respond negatively to accidents: Assure your child that mishaps are part of the learning process and completely normal.
❌ Don't disregard signs of readiness or curiosity: If your child shows interest in the potty or begins to ask questions, it's time to nurture their curiosity.
Looking for additional guidance?
The journey from diapers to potty is a thrilling adventure, full of victories and lessons. However, with patience, empathy, and a gentle, supportive approach, your child will successfully navigate this rite of passage, and we're here to help you get started!
Our FREE Guide For Parents Ready to Potty Train comes with advice to know if your child is ready to use the potty, and the steps you need to take before you get started. Grab your guide here!