When you are expecting an addition to your family you prepare to sleep less, shower less, and generally have less "alone" time. You know the upcoming days with a newborn in the house will be treasured but very, very full.
You also are likely to tell big brother (or big sister) what they can expect when they welcome a new baby home.
As a seasoned parent you know there will be some adjustment for everyone in the family.
But what we rarely expect is that our older child will suddenly "forget" how to use the potty or seem to need you by their side more than usual. Or that they may "forget" how to use a cup and insist on a bottle. Or even how to go to sleep on their own. "Is this normal?", you may ask.
Even Sleep Is Affected
When a new baby joins the family, often an older sibling will  "forget" how to soothe themselves back to sleep when awakened. They may start getting out of bed at night, making their way to your room. This "forgetting" and going backwards in sleep skills is called sleep regression and it is a fairly typical reaction of young children when a new sibling arrives.
I was recently reminded of this common issue when Armin Brott wrote about Older Sibling Sleep Regression in his Ask Mr. DAD column online.  
Children can easily misinterpret the affection and attention given the new baby as a lack of love for themselves. These internalized feelings will show up as regressed behaviors that inevitably garner them more attention than normal.
Father's Day Is Just Around the Corner
Father's Day is celebrated on the third Sunday in June in many countries and so it is just around the corner for my North American readers. In honor of our wonderful fathers we say, "Thank you!" for all you have done to build a family through the years. And for those terrific dads right in our midst — the fathers of our children — we honor and thank you for being a great dad to your kids. You deserve our love, thanks, and attention this upcoming Father's Day, June 19th.
One way that dad is often able to pitch in is helping an older child  when bringing a new baby home. When I say "older child" I have in mind toddlers, preschool, and early elementary age children whose sleep tends to be most affected by a newborn's arrival.
I have 7 ways that dad can help an older child while he or she adjusts to baby brother or sister, especially in the area of sleep skills.
How To Help With Older Sibling Sleep Regression
A sleep regression can be normal for an older sibling, but, for the dad armed with these 7 tips, it can be addressed handily with some time and extra attention.
1. Make Time
Spend some special time with your older child during each day. Taking some daddy-son or daddy-daughter playtime each evening and weekend will strengthen your bond and their sense of your love and commitment to them.
Consider what you know of your child's personality when making plans for special time together. What would appeal to them? If you're stuck for ideas, here are a few places you can start:  
Pretend play making dinner with "kitchen" toys,

Lots of conversation about their favorite toys, stuffed animal, or doll

A tea party with her favorite dolls and animals lined up at the table

Making art together with crayons, finger paint, or play-doh

Being active together outside: riding a tricycle, hiking in the woods, playing ball
Also, you could take charge of your child's bedtime routine so your partner can focus on the baby. Having a consistent bedtime routine you do together will create a sense of security for your child.
If you are able, you can also involve your older child in the new baby's bedtime before his own bedtime routine. Maybe he can hold the book or even "read" it to him. He can bring you a bath toy for baby brother, a clean diaper, a blanket, or baby's pj's each night. As he learns to help out with his baby sibling, he will feel better about himself and about going to sleep like a big boy.
2. Revisit The Shuffle
It is not unusual for your older child's sleep to become unusually disrupted during this kind of transition. If needed, revisit The Shuffle in an abbreviated way by sitting near his crib (or possibly start at the door), changing positions every day or two instead of every three days. Comfort him with physical and verbal assurance that you are nearby while he re-learns to go to sleep alone. Check out my book, Good Night, Sleep Tight, if you need a refresher.
If you plan on moving the older child to a bed, do this at least 2 to 6 months before the birth of the baby or wait at least 4 months after the birth of the baby. This will help him not feel displaced. But don't rush this transition from crib to bed. If your older child is content in his crib, keep him there as long as you can. Instead you can have your baby stay in a bassinet in your room, or, if necessary, borrow or buy a secondhand crib to use for your baby.
3. Don't Create A New Sleep Crutch
As you give extra time and attention to your older child who is experiencing some sleep regression, be careful to not create a new sleep crutch such as holding his hand till he goes to sleep, lying down with him each night, or letting him listen to an audiobook at bedtime till he goes to sleep.
Any new pattern that he comes to depend upon for going to sleep could become a new sleep crutch that you will need to wean him off of later on.
4. Keep It All Business
When your older child gets out of bed at night just walk him right back to bed without any fuss. There is no need to scold him.
Keep it simple, gentle, and quiet. If the baby is crying and waking your child up, just let him know that this is normal for a baby at night who needs to eat. Tell him, "soon baby will be sleeping all night just like you do!"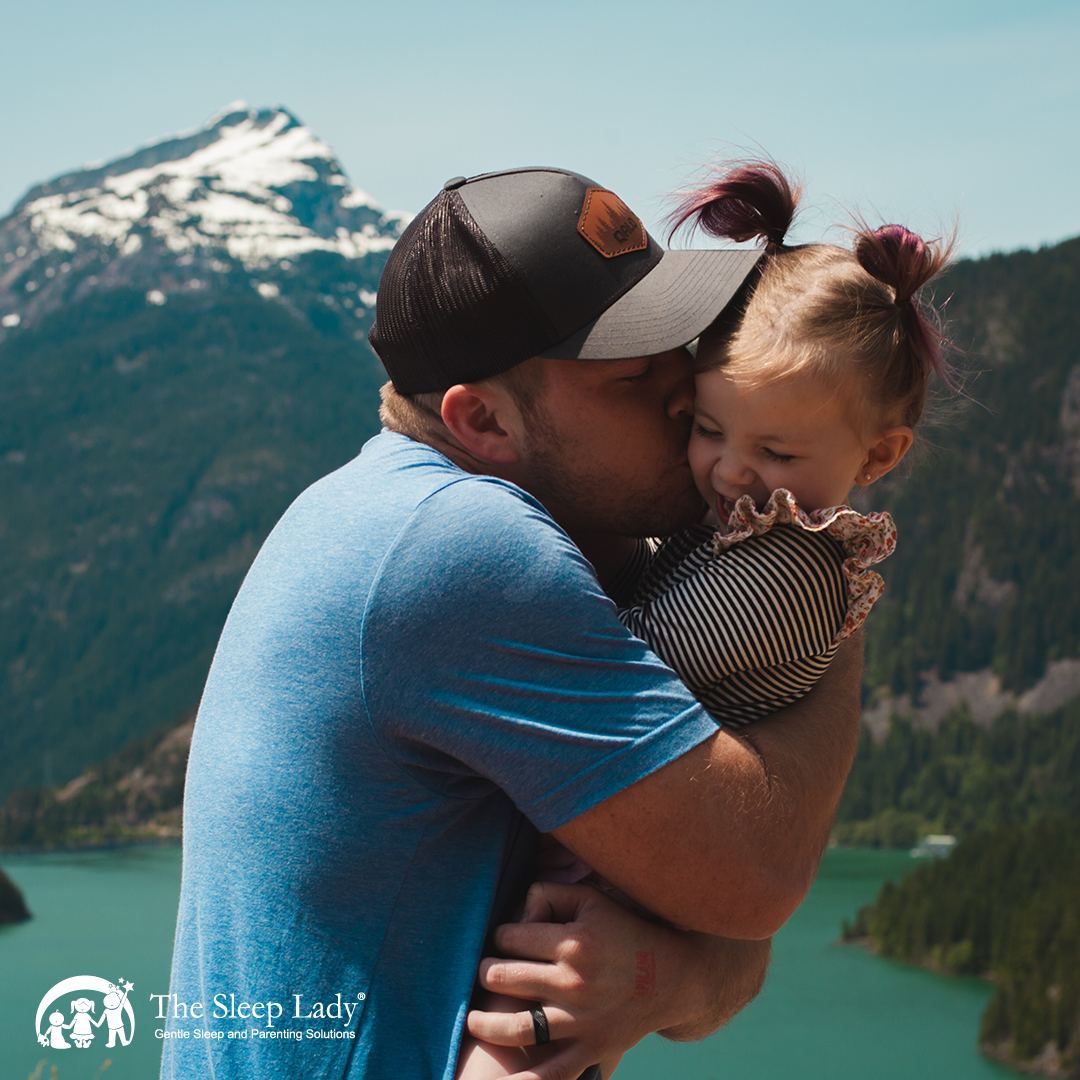 5. Affirm Him With Your Affection
Tell him that he will "always be your little one" or whatever communicates that he remains special and important to you. Older children can tend to feel displaced by a new baby so keep affirming him with your love and affection in extra ways during this transition. Give lots of verbal reassurance by telling him how much you love him and like spending time together. Let him also know how much the baby will adore him, too.
6. Focus On His Good Progress
Let your child know how well he is doing whenever you see him succeeding. Watch his behavior with fresh eyes and look for opportunities to praise him when he does things independently.
Be specific in your praise — "Great job picking up your toys!" — and encourage your child by showing confidence in his abilities.  
Especially focus on any positive behavior associated with sleep. "I'm so proud of you for staying in bed all night. I bet you feel like a big boy!" Or, "You went back to sleep so well last night when the baby woke you up. Good job!"
7. Be Patient
Sleep regressions are quite normal in this situation and will work themselves out if you utilize these tips, often in just a few weeks, if not much sooner. It will take some perseverance and patience on your part, especially since you may feel stretched with a newborn in your home. Be patient with your older child and with yourself as you work toward restoring good sleep patterns.
I think that the silver lining of the sleep regression is the special bonding time that Dad can get with his older child. One day your child won't remember how they kept getting up at night, but they will remember the special play times they had with Dad!

Pin for later: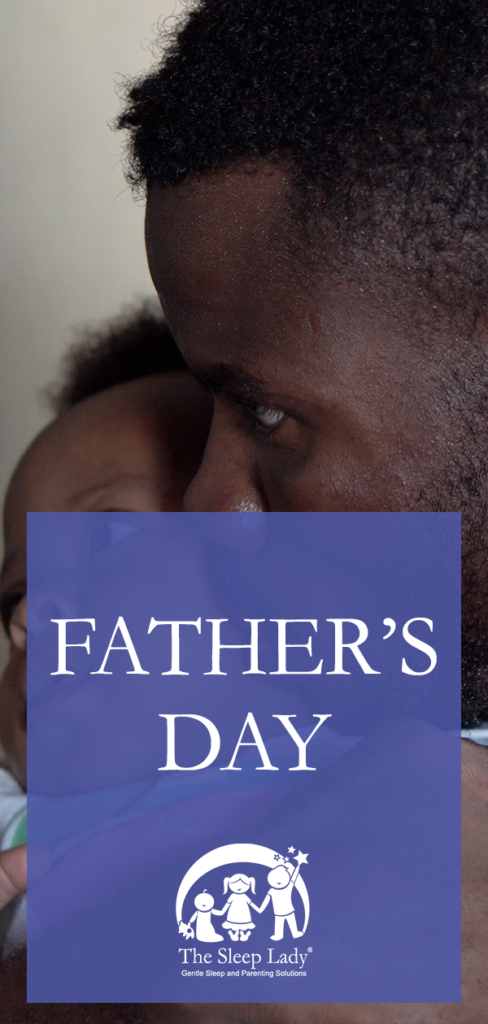 Keep reading: