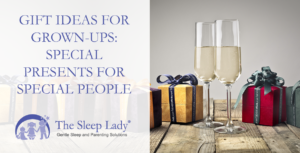 What do you get for that special person who is always taking care of others? Our gift ideas for grown-ups is a great place to start. From a good night's sleep to some pampering, these hand-selected items from our list of favorite things will be sure to please that special person in your life.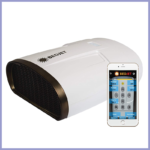 From the hit show Shark Tank, this bed temperature system will settle the age-old battle of the thermostat. One person likes it freezing, the other toasty? No problem. BedJet uses a remote control on your phone to instantly adjust the temperature of your bed to eliminate sweating. Using a quiet fan, it's easy to install and even easier to use. You can install it on any bed in minutes, and the dual-zone BedJet allows each person to adjust their side to a custom temperature.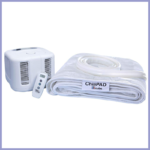 The ChiliPad is a water-cooled pad that sits on top of your mattress. The single Cube regulates the temperature for one person, while the Dual Zone Cube allows two people to have their own custom temperature. Pre-warm your bed on chilly nights, while your partner cools their side down. All year long, the Chili Pad can make it possible to turn down the heat or air-conditioning throughout the house and save energy while you still sleep in comfort.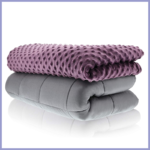 For those who suffer from insomnia, anxiety, restless legs, ADD/ADHD, and many other things that can disrupt sleep, a weighted blanket can help. This alternative to medication has been used for children with sensory disorders and is now available for any size person. The Sonno Zona is made with hypo-allergenic fabric and can be purchased with a Minky fleece cover for extra comfort. The blanket has small beads woven into the fabric, and the cover is removable and machine washable. Give the gift of calm this year!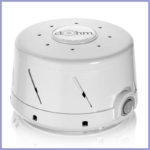 A forever favorite here, the Marpac Dohm provides background white noise to help you sleep. The proprietary dual fan creates a signature "Marpac sound" of rushing air, but doesn't disturb the air around it. The sturdy housing and fan were the original white noise machine, developed in 1962. Not only is it great for kids, it will help your favorite adult get a great night's sleep.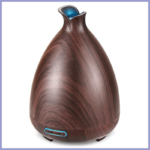 This beautiful wood-grain ultrasonic diffuser will fill a 200 square foot space with your favorite aromatherapy scent — we suggest lavender for sleep. It combines LED mood lighting with either intermittent or continuous delivery of your favorite oils.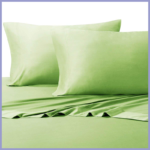 There's nothing more inviting at the end of a long day than sliding into a freshly made bed with nice sheets. Bamboo is one of the most renewable plants on the planet, and bamboo sheets are known as some of the most comfortable. These 300 thread-count sheets wick moisture while you sleep, and can be machine washed. Each Queen set comes with a fitted and a flat sheet and two pillowcases. Give that special someone an indulgence they might not buy themselves, but will remember every day.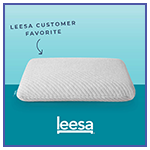 Pillows are pretty personal products. But if you're buying them for someone else, the Leesa pillow is a Sleep Lady favorite! Made in America, this cooling foam pillow is backed by a money-back guarantee. If you haven't fallen in love with it in 100 days, you can get your money back! Not only that, for every 10 pillows sold, Leesa donates one to charity.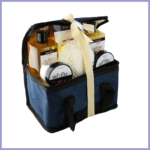 For men? Why not! The men in your life deserve a little pampering too. These 7 products, including bubble bath, shower gel, lotion, bath crystals, body scrub, and an exfoliating sponge come neatly packaged in a gift box. This spa set is the perfect gift for that special guy who's just as good at calming a crying baby as he is at installing a new toilet.
No matter what gifts you give this holiday season, it's always the thought that counts. These products are sure to please — not just on the day, but all year. Happy holidays!