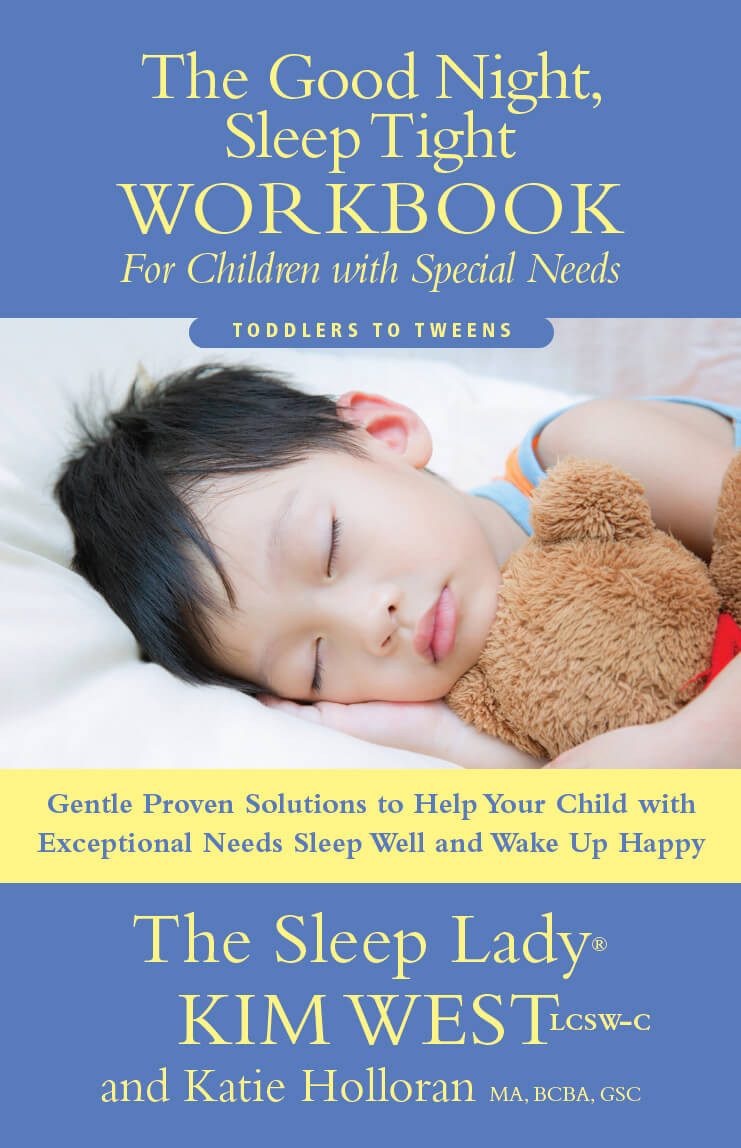 Have Special Needs Pediatric Clients with Sleep Issues ... But Not Sure What to Advise?
Up to 80% of children with developmental disabilities have sleep issues – which impacts your ability to help them.
Discover specific guidelines, action steps and helpful resources to share with your clients' families – especially when parents have tried everything without results:
11 things parents should do before trying to change their child's sleep habits
The first 2 things you as a healthcare professional should consider when a special needs client has sleep issues
How you and other care providers can best support families in getting more – and better – sleep
The truth about how much sleep a child with exceptional needs should get
"This workbook is a much-needed resource for children with disabilities. As a Behavior Analyst, I see many clients who struggle with sleep issues. Helping their children develop strong sleep habits can be so difficult for them. Katie Holloran is a wonderful resource, always offering several ideas of what to try and ways to solve problems in various sleeping situations. She has provided me with countless suggestions and advice for my clients and even for my own child, and she is so passionate about what she does. I can't wait to share this workbook with my clients."
— Tanya Wilson, M.S. Ed., BCBA, LBA