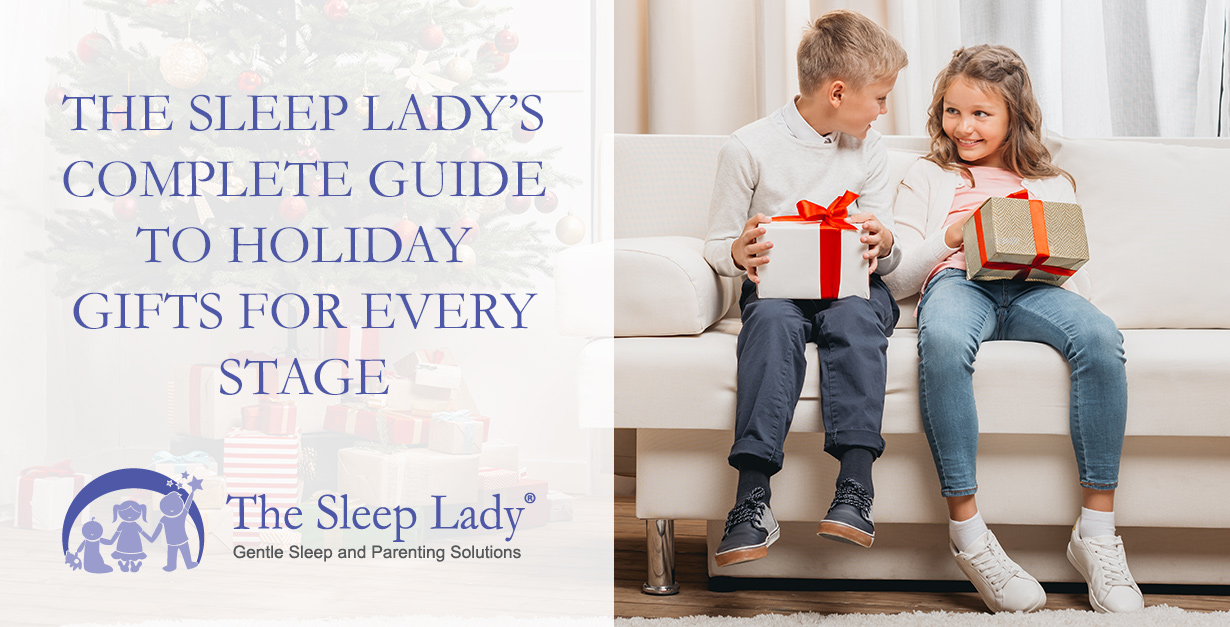 Fall seems to fly by. As soon as we've eaten the last piece of Halloween candy and set the clocks back an hour, we're already looking for those unique gifts for the holidays. Finding that special gift for everyone on your list can be a real challenge. That's why The Sleep Lady has put together this list of favorites that will cover every stage of babyhood — from expecting, to childhood — with convenient links, so all you have to do is relax and click!
Preparing for Baby
Someone on your list expecting? Here are our favorites for parents-to-be.
Pure Safety Vertical Crib Liners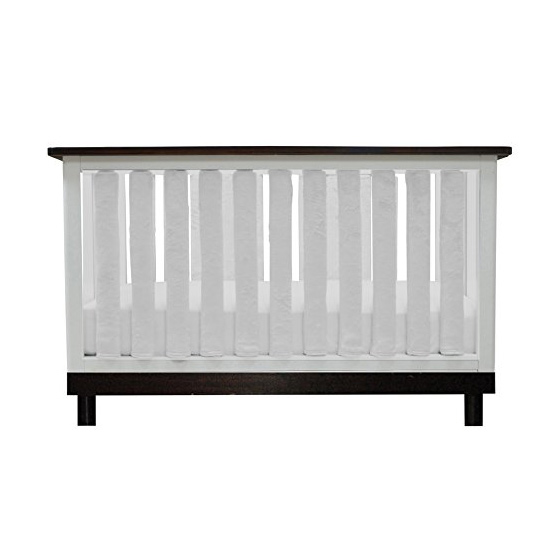 Keeps all your baby's limbs safely inside the crib with these easy-to-use and easy-to-wash crib liners
Eliminates the risk of suffocation or strangulation with optimum air-flow and liners that zip instead of tie to the crib.
Works for any crib size
Reversible, so you can choose from two different color options
BabyCloth Diaper Bag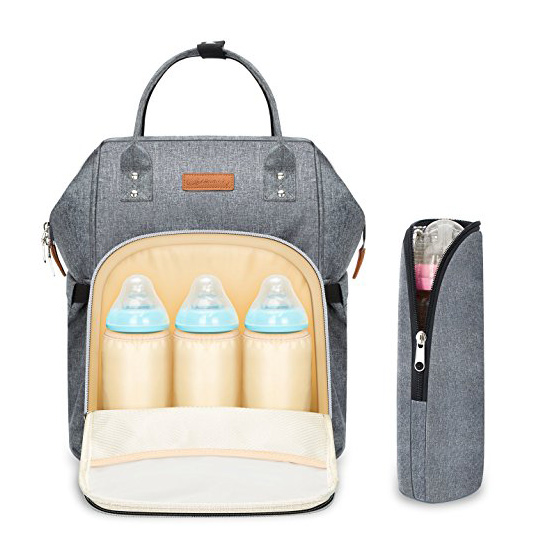 Upgraded design includes separate front bag, padded shoulder straps, extra protection for the bottom of the bag, and strap on the back, perfect for when you need both hands
Includes tons of pockets that are great for all the things you need to carry as a parent
Gives you the option to carry the bag in four different ways (tote bag mode, backpack mode, stroller mode, and suitcase mode)
Durable, waterproof, and easy-to-clean
Fits snuggly around a car seat, while exposing the handle, to help protect your little one from the elements of the outdoors, and provide privacy for a sleeping baby
Made from soft stretchy material that's breathable and protects against UV sunrays
Zipper-front panel allows you to quickly access your baby
Snooze panel allows you to check on your sleeping baby
Crane Character Cool Mist Humidifier
Auto shut-off sensor shuts off when the water level gets too low
Gallon tank fits under most bathroom sinks making it easy-to-use and fill
Runs whisper-quiet for up to 24 hours
Clean control reduces mold and bacteria so you can rest assured that your child is breathing a clean mist
QuickZip Crib Sheets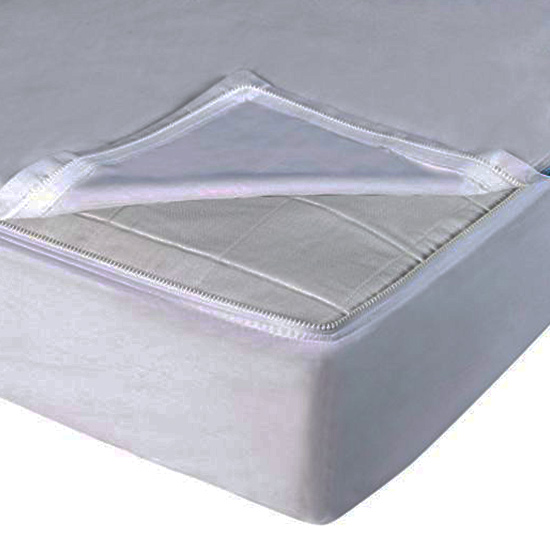 Safest crib sheets available because they wrap around the mattress preventing them from coming loose
Two-piece crib sheet system includes a base sheet that wraps around the entire mattress and zip-on sheets that can be changed in seconds.
Built to last using the highest quality materials and durable zipper
Evoz Vision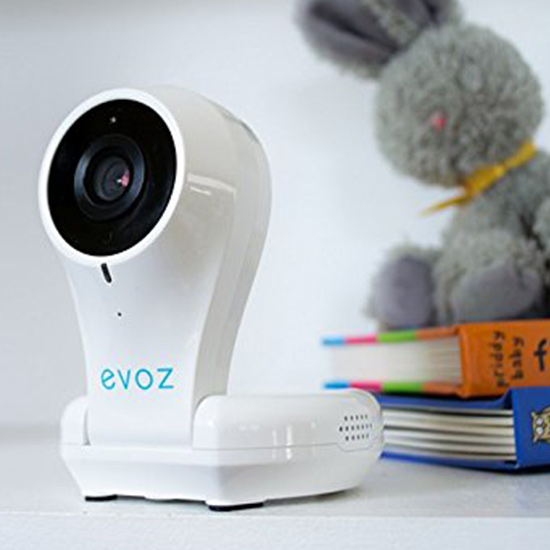 Smart baby monitor that uses cry-detection algorithms to distinguish baby cries from other noises. This patented alert technology can notify you with SMS, email, or push alerts when your baby cries based on your personal settings.
Securely connects to iOS and Android devices so you or your loved ones can watch your child from virtually anywhere
Easy to assemble, with clear HD video perfect for daytime and nighttime viewing
Automatically collects data and allows you to input information about your baby to share with his/her doctor, or to document your baby's milestones
Marpac White Noise Machine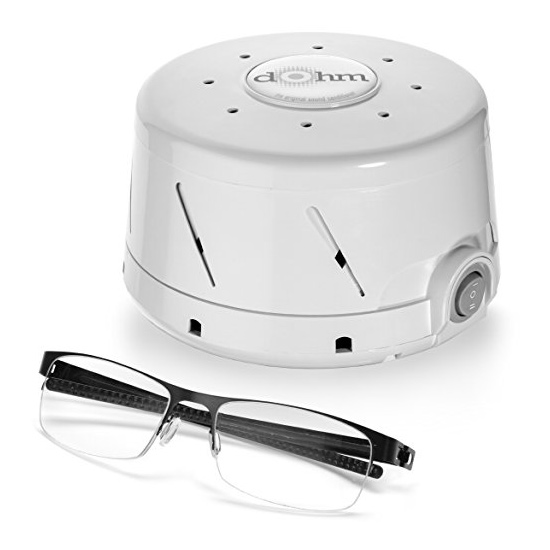 Perfect distraction to help your baby sleep soundly through noise disturbances in your home
Customize a white noise sound by adjusting the tone and volume control with two-speeds
Creates the sound of soothing rushing air without the disturbance of actual moving air
The Sleep Lady's Good Night Sleep Tight Book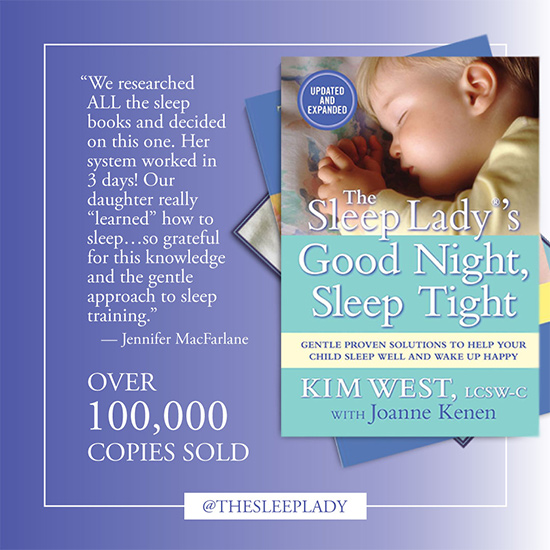 Learn all about baby sleep and how to form good sleep habits with your baby from the beginning
Chapters are broken out by ages, so skip ahead to find help for your child's age
Create a secure attachment with your baby while instilling healthy sleep habits for the entire family
Learn how to use Kim's original, gentle sleep coaching method "The Sleep Lady Shuffle"
Newborn
New baby on your list? Here are our favorite gifts for newborns.
Skip Hop Travel Soother

Includes motorized movements and light-catching prisms to capture your baby's attention
Easily attaches to a stroller and travel cribs
Easy-to-fold so you can take it on the go
Includes 20 minutes of continuous music
Love to Dream Swaddle Bags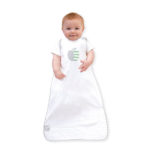 Temperature-regulating wearable sleep bag helps reduce the risk of overheating and keeps them cool on warm nights
Includes extra-long zipper so you can change your baby's diaper easily while they wear the Swaddle Bag
Made from a hypo-allergenic and extra light fabric so your baby remains super comfy
The Honest Company Diapers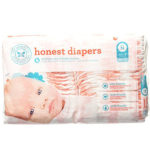 Eco-friendly diapers that are good for the environment
Made without chlorine processing or chemical bleaches
Designed to keep your baby comfy and dry
Comes in adorable — and I mean adorable! — colors and patterns
Designed to be the ideal nipple for your baby's jaw and teeth development
Uses silicone SkinSoft nipple, which is more easily accepted by babies
Pacifier sits comfortably on your baby's face and is ideal for a newborn
Surface of nipple has multiple openings allowing air to circulate and your baby's skin to breathe
Baby
Babies love toys and teethers. Here are our favorites:
Fisher Price Rainforest Jumparoo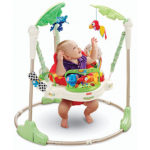 Lets your baby jump safely without having to use a doorway
Lights up and has fun sounds and music to reward your baby for jumping
Includes soft toys to keep your baby occupied, in addition to a light-up musical piano
Ubbi Squeeze and Squirt Bath Toy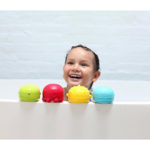 Sensory toys that help with hand-eye coordination and imagination
Toys can be mixed and matched by twisting them apart
Easy-to-clean and dishwasher safe. Simply untwist the top and bottom, clean, disinfect, and dry so you won't have to worry about mold
PVC, BPA, and Phthalate free
Comotomo Silicone Baby Teether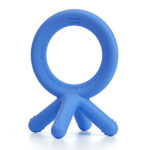 Small size is perfect for little hands to grab and hold
Soft hygienic silicone makes it ideal for teething babies
Easy to clean
Designed to be a non-choking toy
Encourages your baby to learn and discover by twisting and turning to shape toy
Made from FSC certified wood
Easy to hold, gum, and chew
Toddler
Toddlers are busy! These toys should keep them occupied and learning.
Best Learning Cube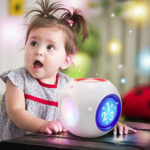 Winner of the Family Choice, Mom's Choice Gold Metal, and Tillwig Brain Child for 2017
An interactive cube that helps your child learn alphabets, numbers, colors, music, animal sounds, and musical instruments on all six sides of the cube
Helps your child learn, be creative and imagine, think logically, learn motor functions, dexterity and memory
LeapFrog Learn and Groove Table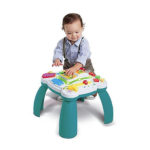 Introduces numbers, letters, shapes, colors, and more to your child
Interactive buttons exposes your child to 70+ songs (including classic children's favorites) and tunes
Helps your child learn and explore while working on the skill of standing and balance
LeapFrog Shapes and Sharing Picnic Basket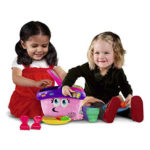 Encourages your toddler to build motor skills as they sort, match, stack, empty, and fill the basket
Helps your child learn fine motor skills, shapes, color, and pretend play
Everything stores right inside the basket, making cleanup easy
Includes sound effect and instrumental music for your child to listen to while they play
VTech Sit-to-Stand Learning Walker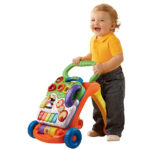 Helps your child to stabilize themselves while they learn how to walk
Includes a removable panel that features spinning rollers, shape sorters, pretend telephone, five piano keys, and light up buttons
Features over 70 sing-along songs, music, sound effects, and fun phrases meant to help your toddler learn and grow
Obrium Wooden Train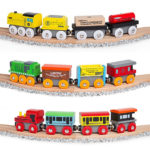 Set includes engines, tender, coaches, convertible coach/hopper car, cargo car, magnetic cargo load, tanker car, magnetic tanker load, hopper car, and cabooses
Includes a sturdy wooden frame display that's great for storage
Fits all major wooden train play systems
Child
Children who are old enough to appreciate the gift inside the box will love these:
KidKraft Vintage Play Kitchen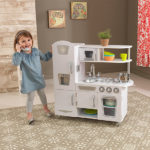 Mimics the look and feel of a real kitchen
All the doors open and close with knobs that click and turn
Includes a removable sink that you can put water in for play and take out for easy cleanup.
Melissa & Doug My First Magnetic Calendar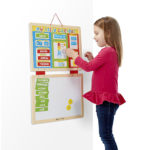 Helps your child learn about the days, weeks, and months, in addition to events that happen on those days.
Includes 82 magnets including years, months, numerals for dates, days of the week, holidays, special events, emotions, and a sliding temperature indicator
Encourages communication and helps your child better learn about the events in his/her life
Hatch Baby Rest Sound Machine
Connects with app via iOS and Android devices
Grows with your child from white noise for infants, a nightlight for babies, and a wakeup alarm for toddlers and preschoolers
Easy to use and can be controlled remotely with your phoe or tablet
Customize color, brightness, sound, and volume level. Set programs to turn off and on automatically based on your family's sleep schedule.
Enjoy 10% off until February 28th! Use code SLEEPLADYOOLY at checkout.
Melissa & Doug Deluxe Standing Easel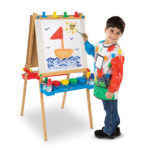 Inspires children to paint, draw, and be creative in multiple ways
Includes dry-erase board, chalkboard, locking paper-roll holder, child-safe paper cutter, 4 easy-clip grips and 2 large plastic trays that can be removed for easy cleaning
Folds flat so it can be stored in small spaces
Holiday Books
The gift of reading will please even the hardest audience. These seasonal choices will become family traditions:
Bernestain Bears Joy of Giving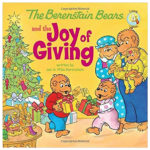 Brother and Sister Bear are excited for Christmas, but at the Christmas Eve pageant, they learn the valuable lesson about giving to others.
Latke the Lucky Dog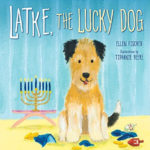 Latke the puppy is rescued from an animal shelter on the first night of Hanukkah. He is just in time to celebrate the traditions of Hanukkah with his new family.
Little Blue Truck Christmas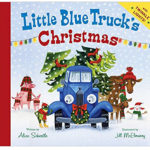 Little Blue truck spreads Christmas cheer by delivering Christmas trees to his animal friends.
My First Chanukah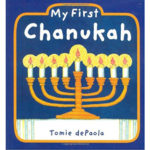 With simple text and cheerful explanations, children are introduced to Chanukah.
Bear Stays up for Christmas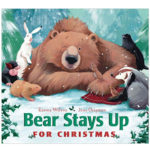 Bear's friends are determined to keep him up until Christmas. In the process of staying up, he discovers giving is one of the best Christmas presents.
Snowman at Night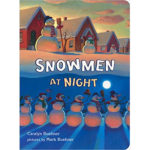 This rhyming tale reveals a wonderful wintertime secret while everyone is sleeping, and the snowmen are out playing.
My First Kwanzaa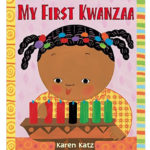 Beautifully illustrated, this book is a great introduction for young children to learn more about Kwanzaa celebration
We've done the research AND the Google search, so now all you have to do is shop. Here's hoping this will take some of the guesswork out of your holiday gift-giving.