If you've ever struggled with a fussy, frantic baby and tried to effectively suction with a bulb syringe, then you need to see this!
Nosefrida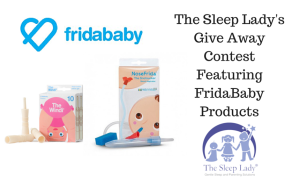 Nosefrida the Snotsucker is a non-invasive nasal aspirator that never goes inside your baby's nasal cavity, eliminating the risk of trauma. The parent-powered suction is much more effective than the static suction of the bulb syringe, allowing you to completely clear out the baby's stuffy nose. The clinically tested filters prevent mucus and bacterial transfer, so there is not threat of eating boogers or germs! All of the pieces come apart and are easy to clean! Invented by Swedish ENTs over 30 years ago, Nosefrida has helped millions of parents and their infants get some sleep!
Much like the Nosefrida helps babies with their nasal issues, the Windi was designed to help with gas pains and colic.
Windi
Windi is the only instant and medicine free solution to gas-induced colic. When a baby can't pass excess gas, it can cause them extreme discomfort. They don't get sleep, you don't get sleep! Developed by a pediatric gastroenterologist over 10 years ago, Windi works on the same premise as a ER rectal tube. It bypasses the baby's cramped sphincter muscle, allowing the pain inducing gas to escape. A specially designed stopper prevents parents from going in too far, eliminating the fear of over-insertion. As soon as Windi is inserted, immediate relief follows. Happy babies and sleep soon follow.
Want to win them? Enter below!