My Baby Won't Nap at Daycare! What Should I Do?
A mom named Amy is struggling with her daughter who won't nap at daycare. She writes:
Luckily my 8 month old daughter is sleeping through the night now. I am a working mom and not at home with my baby during the week to nap coach her. She is at a larger daycare center and basically when she's tired, they put her down, when she's hungry they feed her. I never really know what I'm going to get when I pick her up.
My baby won't nap at daycare because there are always babies crying, people talking, kids all over the place etc. She is very distracted and only takes cat naps, never for more than 30 minutes at a time. I had them move her crib away from the center of the action, but it hasn't helped. She has been there for 4 months and I would hate to change her to another place. I really like where she is, just not the baby sleep problem. What advice can you give to working mom's on the nap subject?  Amy
Amy's problem is not uncommon! Here are some things she can do in partnership with her daycare:
Share an age-appropriate nap schedule
Get the naps any way they can
Fill her "sleep tank"
Get better naps on weekends
Share a Sleep Schedule with Daycare
Let them know all you have accomplished with her night sleep and how she naps well on the weekends according to this schedule (hopefully that is true). Talk to them about meshing their nap schedule with your child's sleep windows. Share your knowledge of sleep science and the importance of good, restorative naps!
7:00 to 7:30 a.m. Wake-up. Upon waking, nurse or bottlefeed and give solids.
9:00 or 9:30 a.m. Morning nap, one and a half to two hours. Upon waking, nurse or bottlefeed and give solids.
12:30 or 1:00 p.m. Afternoon nap, one and a half to two hours. Upon waking, nurse or bottlefeed.
3:30–4:00 p.m. (depending on previous naptime).
Optional third nap, about forty-five minutes to an hour.
5:00 or 5:30 p.m. Nurse or bottlefeed and give solids.
6:00–6:30 p.m. Start bath and bedtime preparations, which may include an additional bottle or nursing.
7:00–7:30 p.m. Bedtime
Want to know more about schedules?
Read: 6 Month Sleep Schedules – Your Six to Nine-Month-Old
Fill the "Sleep Tank"
Ask your provider to make sure that your child meets the age-appropriate amount of daytime sleep no matter what it takes. If, for example, she generally rocks your baby to sleep, then have her continue to do this when putting your baby down for naps. Tell her to rock her back to sleep if she wakes before 45 minutes so that she's not having disaster naps all day long.
As long as you don't rock her to sleep during the day or night, this can work. If your caregiver is putting your baby down awake for the nap but then she wakes after 30 minutes, ask them if they can go to her and reassure her back to sleep.
When naps are too short, everyone is cranky!
Read: Naps Are Too Short? It's Time to Nap Coach My Baby!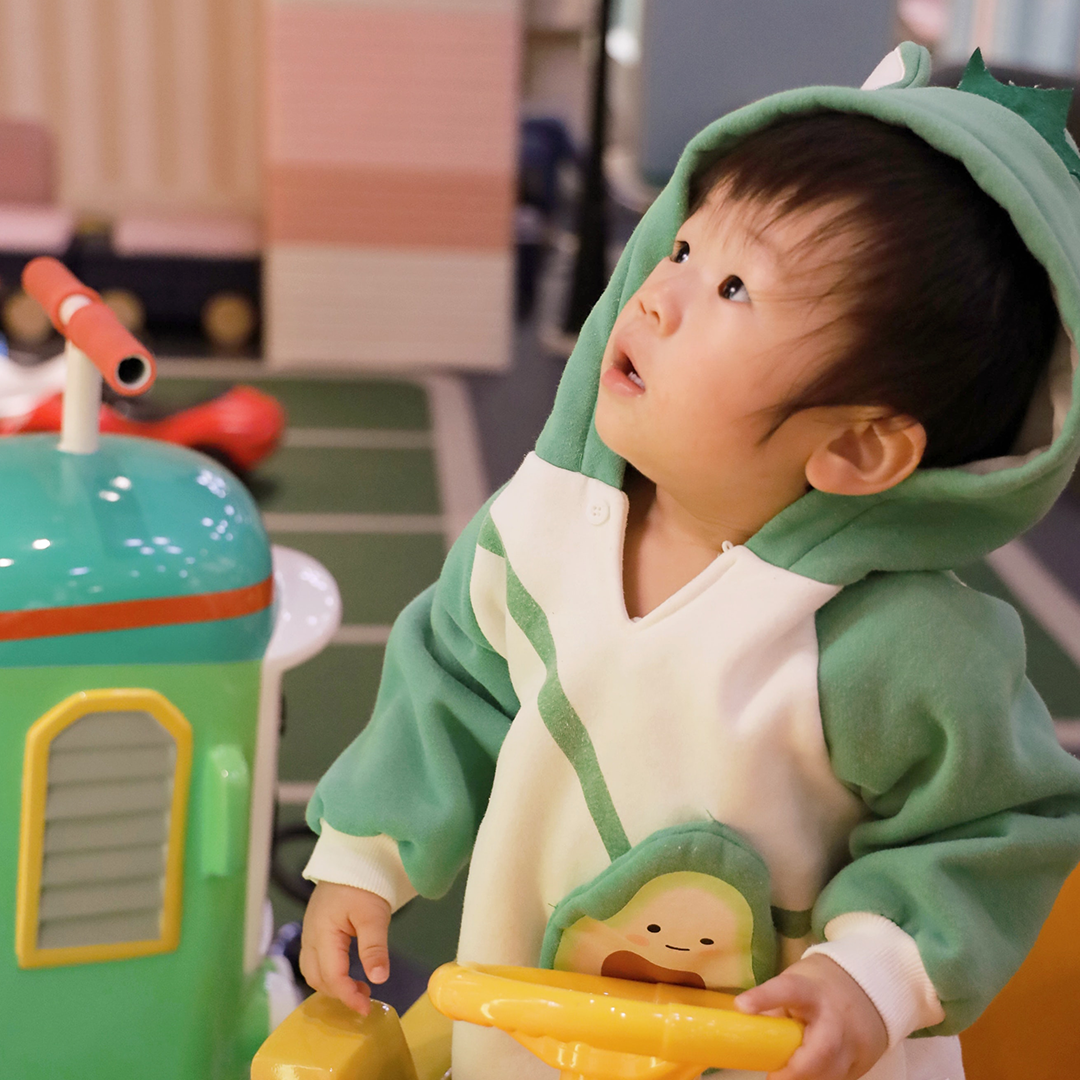 Won't Nap at Daycare? Use Weekends
If you are putting her down asleep for naps then work on putting her down awake and nap coach as outlined in "The Sleep Lady's Good Night, Sleep Tight".
When you're fairly confident that your child has learned to get herself to sleep, talk to your caregiver again. Explain what your baby has accomplished, and ask her to work with you by putting your baby down awake for naps within the appropriate nap windows and reassuring her when she wakes from too short of a nap. Maybe they can just rock or hold her for a shorter period of time and then pat and "sh-sh" her to sleep, instead of rocking her until she's totally out.
Is it time to nap coach?
Read: Naps, Naps, and Naps! When, Why, and How to Get Your Baby to Nap
Additional Tips for Daycare
Perhaps your provider would be willing to put her down in the sleep area a few minutes before she brings in the rest of the babies.
Bring in a sound screen or white noise maker and ask if they can use that over by the cribs where the babies are sleeping.
When you pick up your daughter always ask for a nap report — what time did she sleep and for how long. If the sleep tank is low then let your baby take a snooze in the car ride home to help her make it to bedtime not too overtired.
Daycare providers are usually willing to help you do what's best for your baby. Good luck!
Is your child resisting naps?
Get answers to your top naptime questions with our free guide!
Get this guide