ANSWERS TO YOUR NAPTIME QUESTIONS
For parents of children 6 months - 3 years who are resisting naps
Any parent will tell you that nap time can be a struggle - especially when it comes to things like transitioning to fewer naps or getting your baby or child to nap longer. We've heard it all when it comes to naps - we get it! This guide covers 6 basics to consider when dealing with nap time. This guide will answer questions like how many naps should my child take a day? Is it time to stop naps all together? And how should I schedule naps?
With this guide, you'll learn about:
"By 6 months old I was desperate. I initially tried Baby Wise, but that just didn't resonate with me. This more gentle approach was perfect for us and by night #3 she slept 12 hours and I feel like a new person."
~ EW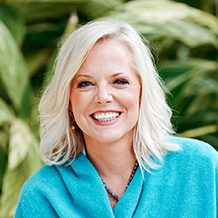 Meet the Author, Kim West, "The Sleep Lady"
Better known as "The Sleep Lady" Kim West used to be a lot like you, tired. Together with her team of Gentle Sleep Coaches and best-selling book The Sleep Lady's Good Night Sleep Tight, she has helped families get some rest through her proven, step by step gentle sleep coaching method - The Sleep Lady Shuffle, which works for babies in cribs and children in beds.