 Dealing with Your Own Sleep Problems Holistically with Dr. Farah Sultan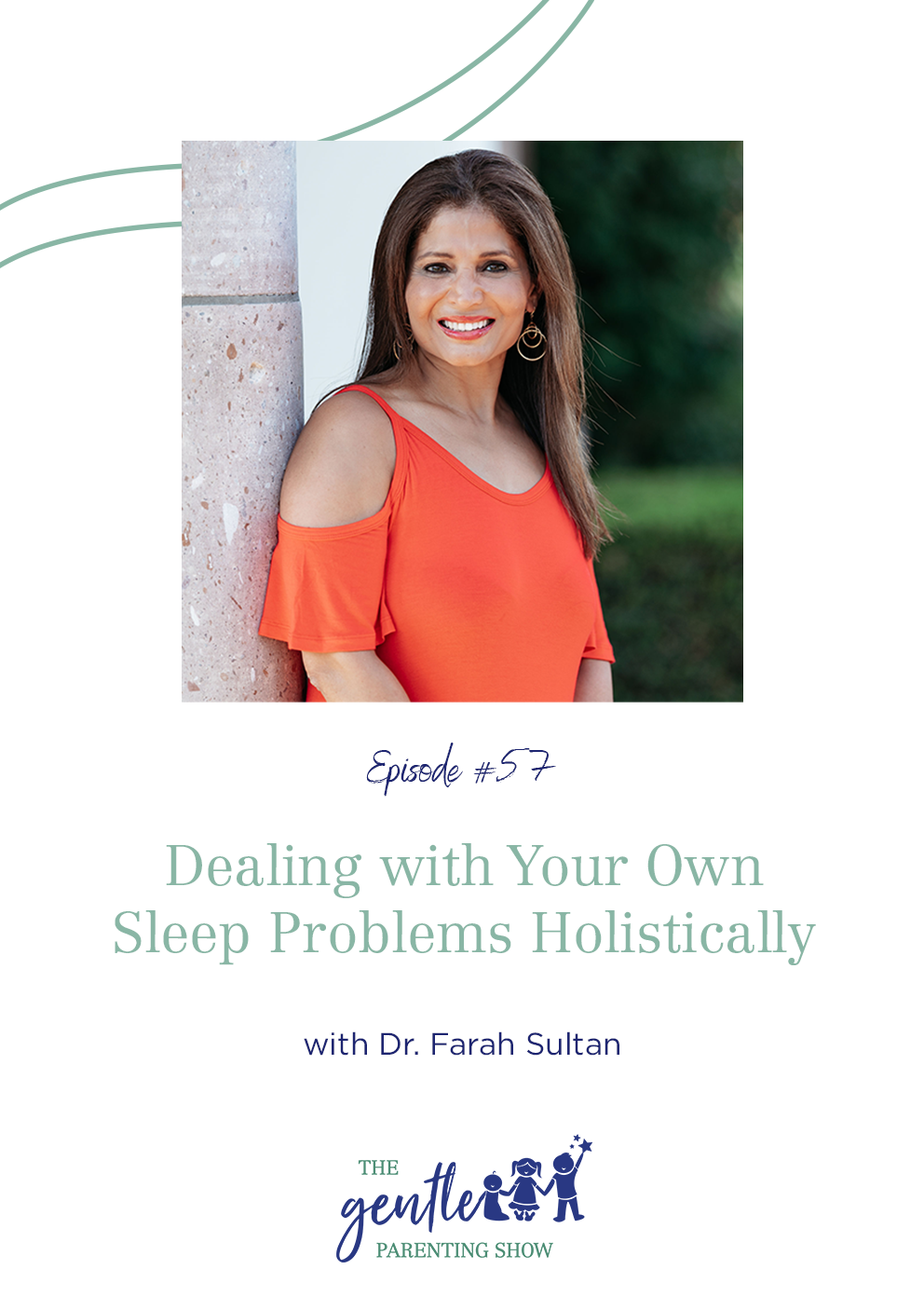 In today's episode of The Gentle Parenting Show Kim talks to Dr. Farah Sultan. She is the founder of Vitalogy Wellness & Medical Spa, and the creator of The Mandala Method, a holistic medical approach designed to help people with their sleep problems.
If you're already familiar with Kim and her work, you probably know all about sleep coaching your kids, but what about your own sleep issues? How do you know if your difficulty going to and staying asleep needs to be addressed by a doctor?
Some common signs to look out for:
– You have a hard time falling asleep
– You're waking up frequently even if your child is sleeping
– You're waking up tired and sluggish
– Waking with a headache with no apparent reason
– Slow metabolism
– You have brain fog, irritability or anxiety 
For Dr. Sultan, sleep is a way to know if your overall health is working well. She experienced this first hand a few years back, when she was balancing her medical residency with the upcoming birth of her first child. One time she fell asleep while she was driving home, so this was a very scary wake up call to start prioritizing her wellbeing.
Once her baby was born, she also had to deal with several hormonal changes that affected her energy, weight, sex drive and sleep, and this is what finally led Dr. Sultan to develop The Mandala Method, to try to help others like her.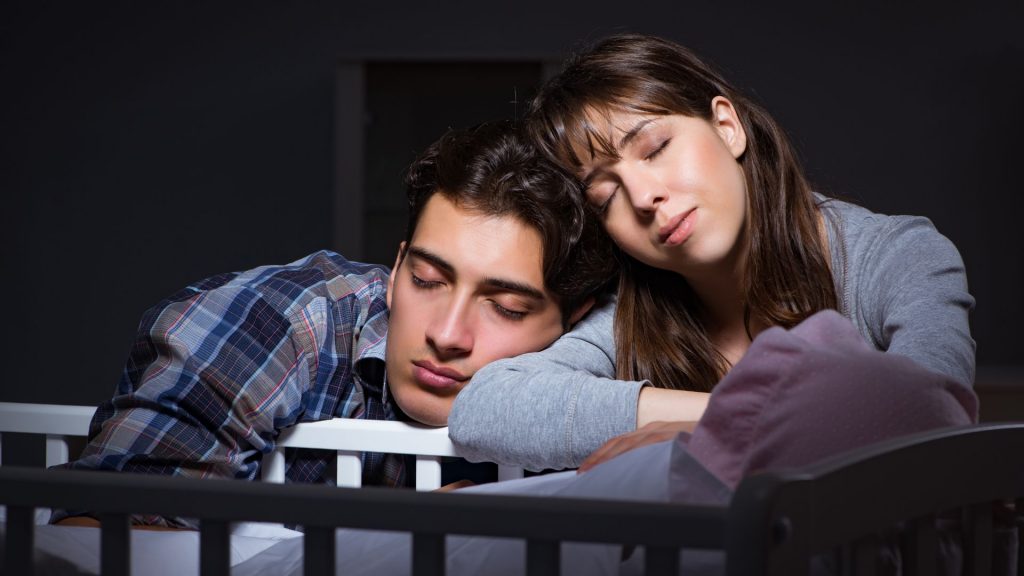 The five pillars of good health
The Mandala Method looks at different aspects of a person's life to offer the right treatment that targets the root causes of their sleep problems. The most important things that Dr. Sultan takes into consideration are: 
Nutrition

Gut health

Hormones

Mind and body balance

Physical activity
Of course, medical tests are essential to begin with, especially since everybody is unique and what may work for one person may not be right for you.
Environmental factors: 
When trying to sleep better it's also important to look at the environment in your home, because we might be exposed to toxins in our own bedroom and not be aware of it.
Mattresses, sheets made of synthetic fabrics and new furniture could be playing a part in your lack of sleep, as well as EMFs that come from electronic devices like cell phones and baby monitors. 
Dr. Sultan recommends getting an air filter to get rid of Volatile Organic Compounds (VOCs), which are found in many products in our homes, and are released into the indoor air we breathe. You can also open your windows during the day to air the room. Going organic is a good option too, if you're planning to invest in a new mattress or bedding. 
Quotes we love: 
"Sleep is almost like a vital sign, like when you check your pulse and blood pressure, it's an overall sign that your health is working well for you".
"Being expected to perform at a 100 percent with little to no sleep is really not possible".
More about Dr. Farah Sultan: 
Connect with Dr. Farah Sultan on her Instagram. You can also learn more about The Mandala Method or even get a personal consultation through her website.