 What Parents of Multiples and Singleton Parents Can Learn From Each Other with Natalie Diaz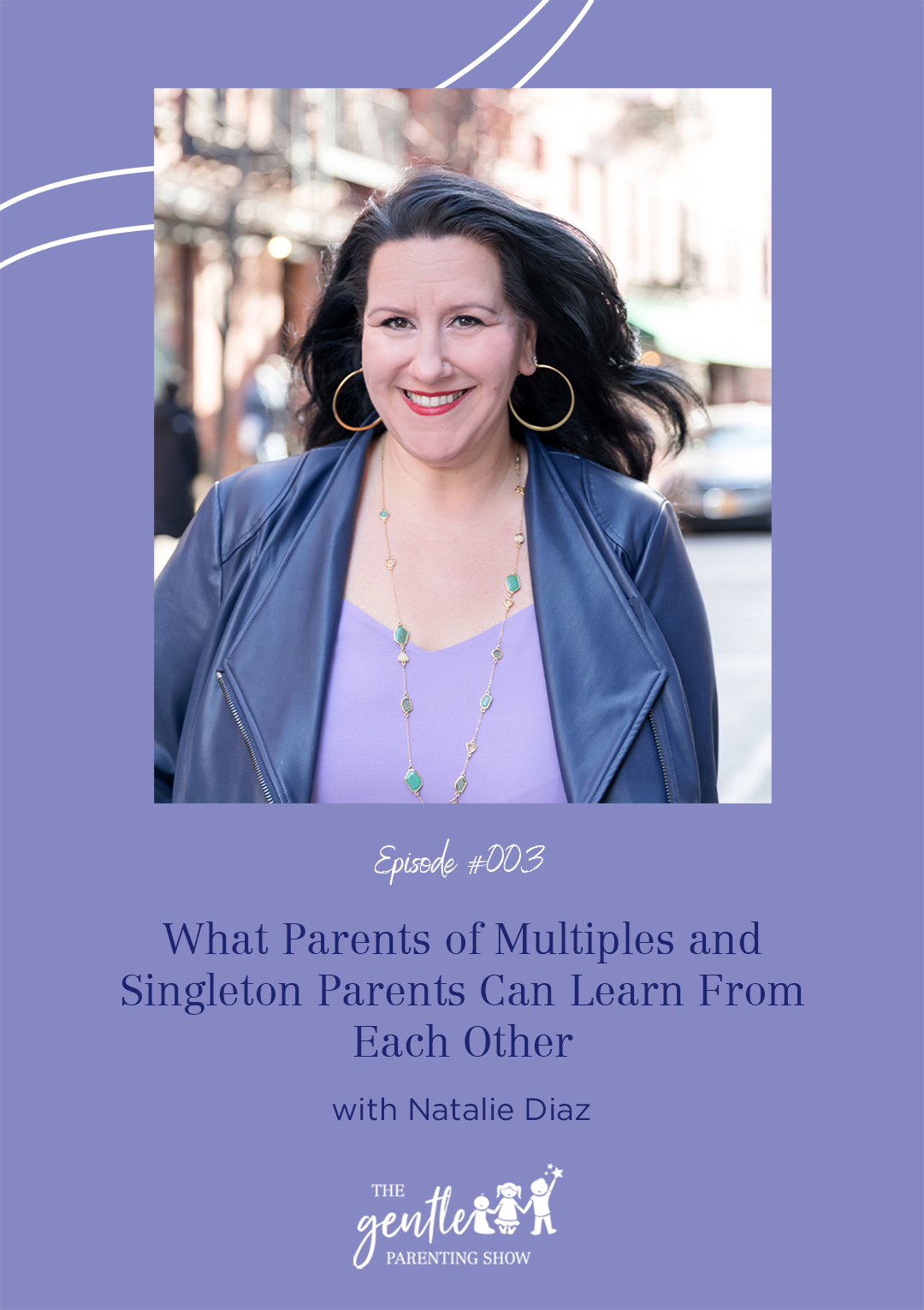 Natalie Diaz is a mom, community leader, author, and founder of Twiniversity – the world's leading resource for parents of multiples. She is seen as a global influencer for this small niche community and is the #1 twin parenting and twin gear expert. Natalie serves as a twin consultant for parents, a Certified Lactation Counselor, and a Child Passenger Safety Technician. Also, Natalie is the mother of twins herself.
Today, I sat down with Natalie, my long-time friend, to talk about the similarities and differences between parents of multiples and parents of singletons. We discuss how both parents can advocate for themselves, their partners, and their children on this wild ride of parenthood.
"It's important that parents of twins realize that just because they're twins, doesn't mean they're two of the same person."
Preparing for to Become Parents of Multiples
As a twin parent herself and through consulting with hundreds of other twin parents, Natalie has come to learn that being a parent of twins is like going through a parenting masterclass – whether you want to or not! Not all tips for twins translate into tips for singletons, but a lot of things translate from singletons to twins.
Natalie shares that for parents of multiples, a lot of preparation comes before the children are born. On the flip side, parents of singletons do some prep work but learn a lot as they are going. For twins, you have to be prepared for everything. Two of everything set up, schedules set up, nurseries set up, etc. In her work at Twiniversity, Natalie has noticed that a lot of parents expecting multiples have other children, but they will still be in major prep mode for their multiples. This is because having multiples can seem (and feel) very overwhelming and parents want to get the most help they can.
When Babies Enter the World
Natalie and I joke that our world meets when the baby(ies) are born. This is because, as Natalie says, that just because your babies are twins or triplets, doesn't mean that they're two or three of the same person. You have to recognize that each baby in the multiples set will have their own temperament, personality, likes, dislikes, needs – and so much more.
I share with Natalie that sleep coaching siblings in the same room can feel a lot like sleep training multiples. But, the biggest similarity with sleep training multiples and two siblings is that they may not all need the same amount of sleep. Even though you have twins or triplets, they may be able o sleep through the night at different times, may transition to 1 nap at different times, etc.
"It's better to overreact 100% of the time than to underreact once"
Support in the Parents of Multiples vs. Singleton World
I joke with Natalie that sometimes I wish I had multiples because the whole community of parents of multiples is so supportive and there are more resources and support to get on a schedule. Those aspects can be so helpful for parents of singletons but they may not be as available.
A big difference between new parents of singleton vs. multiples is scheduling – and Natalie shares exactly why. A lot of times, twins are purposefully born a little prematurely, to protect the mother's uterus from expanding too much. Because of this, twins end up going into the NICU. In the NICU, those amazing nurses act a little as "coaches" for those babies. It's impossible to feed on demand in the NICU, and nurses get those babies on a 3-hour feeding schedule in the NICU. Once out of the hospital, that 3-hour feeding schedule is a lifesaver for a lot of parents! Besides scheduling, the NICU acts as a time for new parents to get their "sea legs" before entering into the world alone.
Working With Your Partner
For the last half of our discussion, Natalie and I discuss how important partnership is for new parents. Whether that's support from a spouse, partner, family, or friends – every new parent needs it. No parent knows exactly what parenthood will be like it – because they've never done it before! It can be easy to dismiss so many things because new parents will just think "this is how it is!" and never get the help they need.
The 1 thing Natalie always advises of all her new parents, both singleton and multiples, is to sit down with your partner and ask these questions:
Is parenthood all you wanted it to be?

Is that what you envisioned?

If not, how do we get to this vision?

Where do we both see ourselves fitting in?
Teamwork in parenthood needs to start much earlier than you think it needs to start. Start having these discussions before your child(ren) is born and before issues come up. We have to allow ourselves and our partners to figure it all out together.
More About Natalie Diaz
If you liked this discussion with Natalie Diaz and are prepping for multiples, connect with her on her website, Twiniversity, Facebook or Instagram.
You Might Also Like: