The 10 Best Gifts for Newborns
Let's be honest, at this stage of life, you probably have a lot of gifts to buy for children and babies. From holidays to baby showers to birthdays, there are so many gift-giving opportunities throughout the year. 
When it comes to newborn gifts, you are really giving a gift to the parent to help make their new life change a little easier. Whether these gifts are for an expecting family member, friend, or yourself, here are some great newborn gifts to help parents feel happy, well-prepared, and relaxed. These gift ideas are tried and true favorites of the baby sleep community. Best of all, they're available with just a click! Scroll, read, and finish your shopping easily.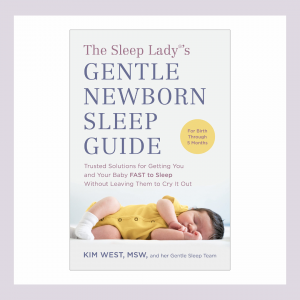 The secret is out – Kim West, The Sleep Lady, has a new book coming soon! This book focuses specifically on newborn sleep with a chapter dedicated to each month. This book will give any caregiver of a newborn an easy-to-follow guide that offers a gentle and FAST approach to help everyone in their family get a good night's rest. 
You can preorder the book, launching in early 2023, HERE. If you preorder, you'll receive an early bird discount on the course, and a ton of great bonuses like previewing one chapter early, and so much more. 
Want a Sneak Peak
Inside My NEW BOOK?

grab a chapter
for free!
click here

to start reading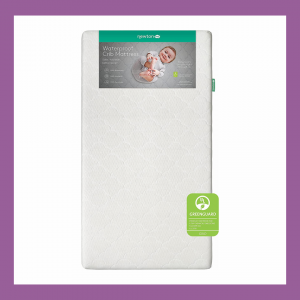 This crib mattress is a splurge, but so worth it in our opinion. It is completely breathable, significantly reducing the risk of SIDS in a newborn.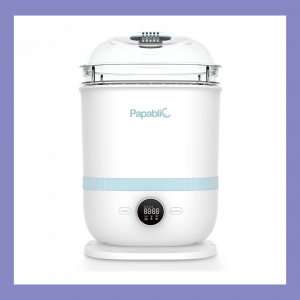 A bottle washer, sterilizer, and dryer? Sign us up! This will save new parents so much time from actively hand washing every single bottle. The dryer is what really sets this system apart from similar items. New parents can use this for pumping supplies, bottles, pacifiers, and other teething devices.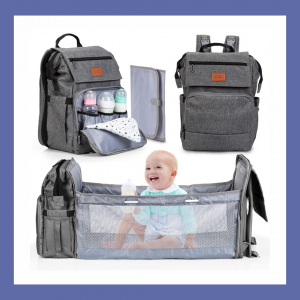 This may be one of the coolest diaper bags we've ever seen – and it's super affordable too! Not only is it spacious enough for all the newborn needs, but the back expands into a closed-in changing station so you can change your baby anywhere.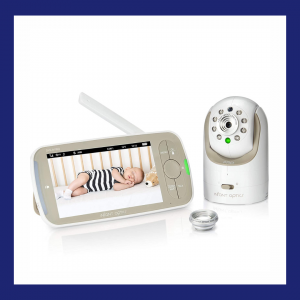 We focus a lot on baby safety over at The Sleep Lady and have recommended this baby monitor over and over. It has a reliable signal and video feed without being WiFi-dependent. With over 4K 5-star ratings, you can't go wrong giving this as a gift.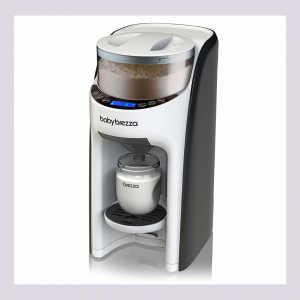 If someone you are gifting to is formula-feeding, this is the ultimate gift to give any parent. It makes filling a warm bottle easy and breezy (no pun intended). Long gone are the middle of the night screams while a parent is heating a bottle for a hungry baby – the BabyBrezza makes it so fast and easy. It's a bit on the pricey side, but would be great to give as a big "wow-factor" gift or as a group gift.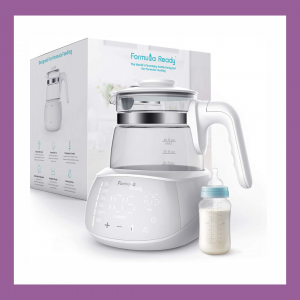 This smart kettle is perfect for having an accurately warmed formula bottle at the ready. Simply select your desired temperature (based on baby's preference and formula needs) and this kettle will heat and keep the water at that temperature for 24 hours. Pour perfectly heated water at any time of time or day. This gift would make any new parent's life more simple and more seamless.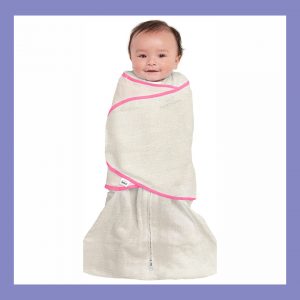 This temperature-regulating wearable sleep bag helps reduce the risk of overheating and keeps babies cool on warm nights. We love this because it includes an extra-long zipper so you can change your baby's diaper easily while they wear the swaddle. It's made from a hypo-allergenic and extra light fabric so your baby remains super comfy.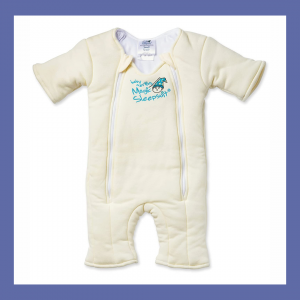 The Magic Sleepsuit is designed to be introduced at approximately three months of age when babies are transitioning from the swaddle. This Sleepsuit provides your baby with a cozy and calming sleep environment that will become a consistent part of their sleep routine. It is designed to aid in the baby's sleep patterns, and give parents peace of mind that their baby is getting adequate rest necessary for appropriate growth and development.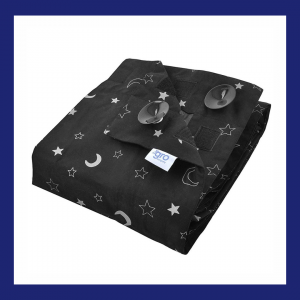 It's never easy to get little ones to sleep if there's light streaming through the window of their nursery. It may simply be the summer months, or you may be on vacation. Either way, the Gro Anywhere Blackout Blind provides a simple way to create a dark sleep environment that can work wonders.
All of these gifts were hand-picked from our community as the best of the best. You can't go wrong with gifting any of these to a new parent. We're all about making the newborn stage as seamless as possible, so parents can spend time doing what's most important – loving on that sweet baby! We are always updating our favorite products by age right HERE, so check back often for more gift inspiration.