The 3 year Sleep Regression — What to Expect From Your Preschooler
Congratulations! You've made it out of the phase of intense and frequent sleep regressions. Yes, your child's sleep will sometimes be affected by major changes for the rest of their lives. Face it, we are all sleepless now and then. Starting a new school, moving homes, and travel can throw any child's sleep off temporarily. But the rapid pace of developmental changes — and sleep regressions — that babies experience in their first 2 years has slowed by now. Even so, the 3 year sleep regression is one last classic sleep interruption that may have you and your child up at all hours.
Are you in the midst of the 3 year sleep regression? Consider these common signs:
Your child gets out of bed and comes to your room multiple times a night and it feels like it's out of nowhere
Your child resists letting you leave at bedtime, coming up with endless reasons for you to stay
Although they were sleeping until 6:30, your child is suddenly waking earlier than 6
Are Fears and Phobias Keeping Your Child Awake?
Just as in all the sleep regressions you have experienced before, the 3 year sleep regression happens because of major developmental growth in your child's brain and body. While the temper tantrums and defiance that made your 2 year old supremely challenging to parent may have passed, your child could still be pushing you in new ways.
With each developmental leap they've made so far they've gained independence. This is an age where children commonly run away from their parents and caregivers during the  day. They're independent at the park, into preschool, down the aisles of the grocery store, but can't be parted from them at night. Sometimes, as their world has grown bigger with each step and word they've learned, so have their fears. Their imaginations have also grown right alongside their other skills and parents may start to see their 3 year old afraid of monsters or other imagined threats at night.
Is your toddler resisting sleep?
We can tell you why and how to fix it in Gentle Sleep Solutions - an online sleep training e-Course!
Get Some Sleep
By this age, your 3 year old may also have a pretty firm grasp on language and be perfectly comfortable ordering you around at bedtime to delay sleep. Do requests for more sips of water, more stories, and to lie down in their bed sound familiar?
Do you need help getting back on track with good sleep habits?
Read: The Shuffle for Children in Beds
Is Potty Training Causing Lost Sleep
If your 3 year old has started potty training it can impact bedtime and night time sleep, too. Some children are thrown off by wearing underpants during the day but putting on a diaper for bedtime. Using the potty can be a convenient delay tactic at bedtime — and a VERY confusing one for parents! How do you know if they really need to go to the bathroom again ? But what if they really do? You don't want to have accidents or setbacks! And it's not hard for you to imagine the tricky transition to sleeping without diapers. There WILL be accidents along the way that have you and your child up in the night changing sheets and jammies. Here's what can you do to make potty training work with your child's sleep, rather than against it:
Make sure a last trip to the toilet is part of your bedtime routine
Consider purchasing a set of waterproof pads for their bed — to save the mattress and make clean up simpler.
Keep extra sheets and jammies next to the bed and ready.
If your child refuses to wear diapers or is ready to sleep without them but is still learning to get up to pee in the night, consider purchasing jammies with built in protection.
Your child may not be ready for staying dry at night. Check your family history and talk to your doctor.
Do you need more resources on potty training?
See some ideas and strategies for potty training, here.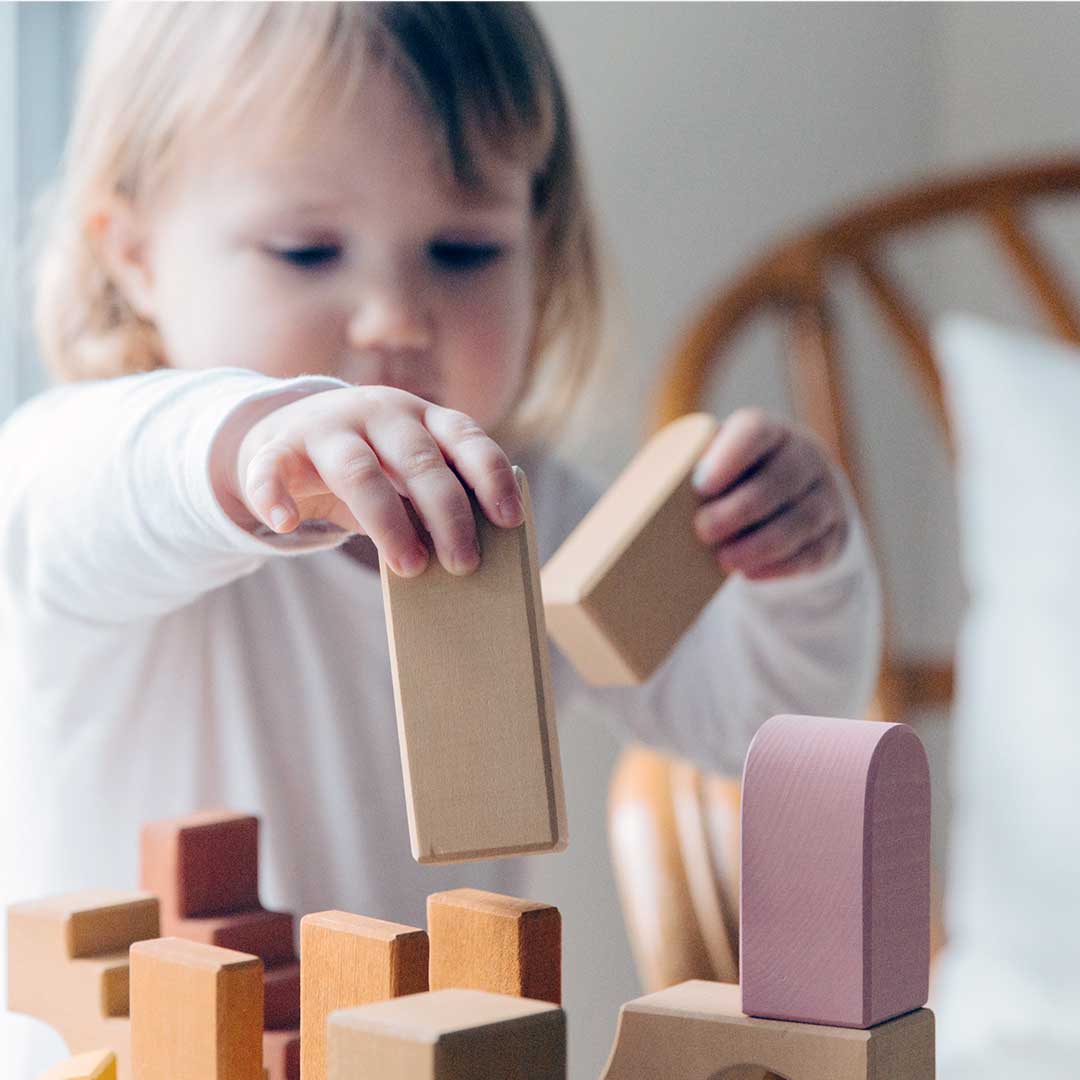 Sleep Regressions Require Patience
All sleep regressions ultimately require patience. They are temporary phases that your child will grow out of, but they can be SO hard. To help you and your child get through the 3 year sleep regression smoothly, try these tips:
Talk to your child about their fears during the day — naming it takes its power away!
Spend fun playtime in their room to strengthen positive associations that keep night time fears at bay
Keep a regular and early enough bed time
Make your pre-bed routine calming and affectionate to help reassure a child who's struggling to separate with you at bedtime
Consider adding a small training potty in their room for overnight use
Stick to your GOOD sleep habits and avoid creating new ones you don't want to have after the sleep regression passes
Have a clear and supportive plan for helping your child learn to use the toilet on their own
Do you need help with a sleep plan for your toddler?
Find a coach, here.