Valentine's Day brings out the love in all of us. We're showing our love for our followers with a loaded Valentine's Day Giveaway. Win products from Nösh, Copper Pearl, Kim West (The Sleep Lady), and Go Mama Go Designs.  Here's what you could win:
Nösh
3 packs of Nosh Munchables – $60 value
Copper Pearl
The Sleep Lady
One membership to Gentle Baby Solutions – $80 value
One membership to Gentle Sleep Solutions – $80 value
A set of Kim West's books – $24 value
Go Mama Go Designs 
1 24 pack of Organic Pure Safety Vertical Crib Liners – $150 value
choice of Ivory, Pink/White or Blue/White
Prize can only be shipped in the US
About the Products
Nösh Munchables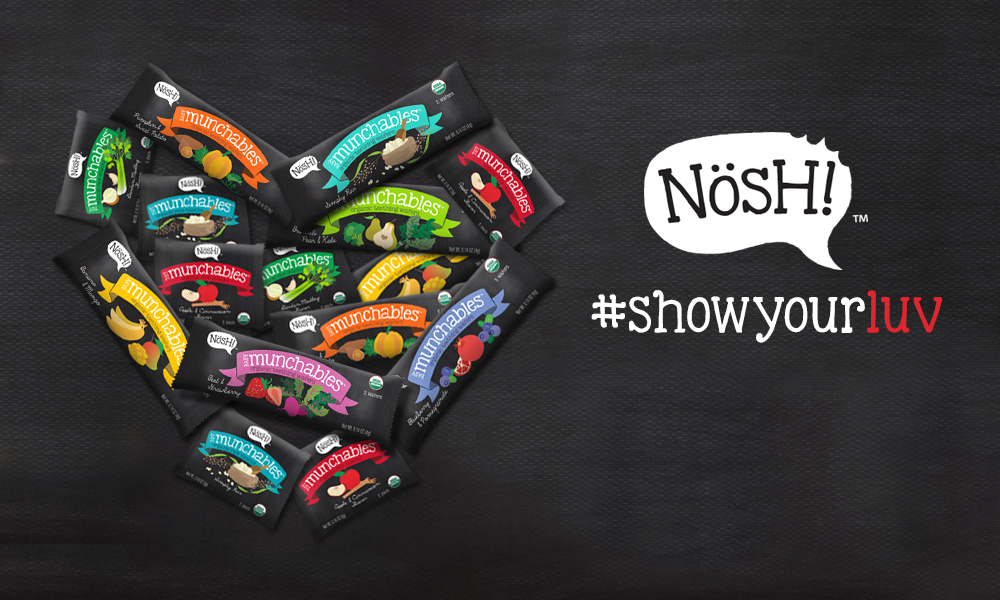 by Nösh
At Nösh, we're big into snacks (we've never turned down a slice of pizza), kids (we're moms, dads, and cool uncles, just like you), and making great snacks for kids. We've partnered with bakers, mixers, food scientists, chefs, nutritionists, and pediatricians who have over 100 years of mixing and baking experience to help us create fun, delicious food for the babies, tots, and big kids in your life. Our NÖSH! munchables are ideal for babies enjoying their first foods, as well as to growing toddlers.
The NÖSH! munchables are currently available in the following culinary-inspired flavors: Simply Rice; Banana-Mango; Broccoli, Pear and Kale; Strawberry-Beet; and Pomegranate- Blueberry.
With fun new products also in development, our snacks earn us teeny fist bumps all day long.
Baby Bandana Bibs

by Copper Pearl
Baby bibs that are trendy, fashion forward, and functional. Your baby will have the cutest fashion accessory around, and you will keep his/her clothes clean and dry from drooling. Our bandana bibs a.k.a. Bibdanas, are made of 100% cotton knit on the front and 100% soft, absorbent polyester fleece on the back. Our bibs will keep your baby dry even with lots of drool and dribble. They're great for drooling and teething babies. Designs are trendy and chic so your baby's style is sure to be noticed… You'll no longer have to worry about boring and ugly bibs covering up your child's cute outfit. Two adjustable snaps make this great for infants and toddlers (age: 3-24 months) and get rid of that annoying Velcro.
The Sleep Lady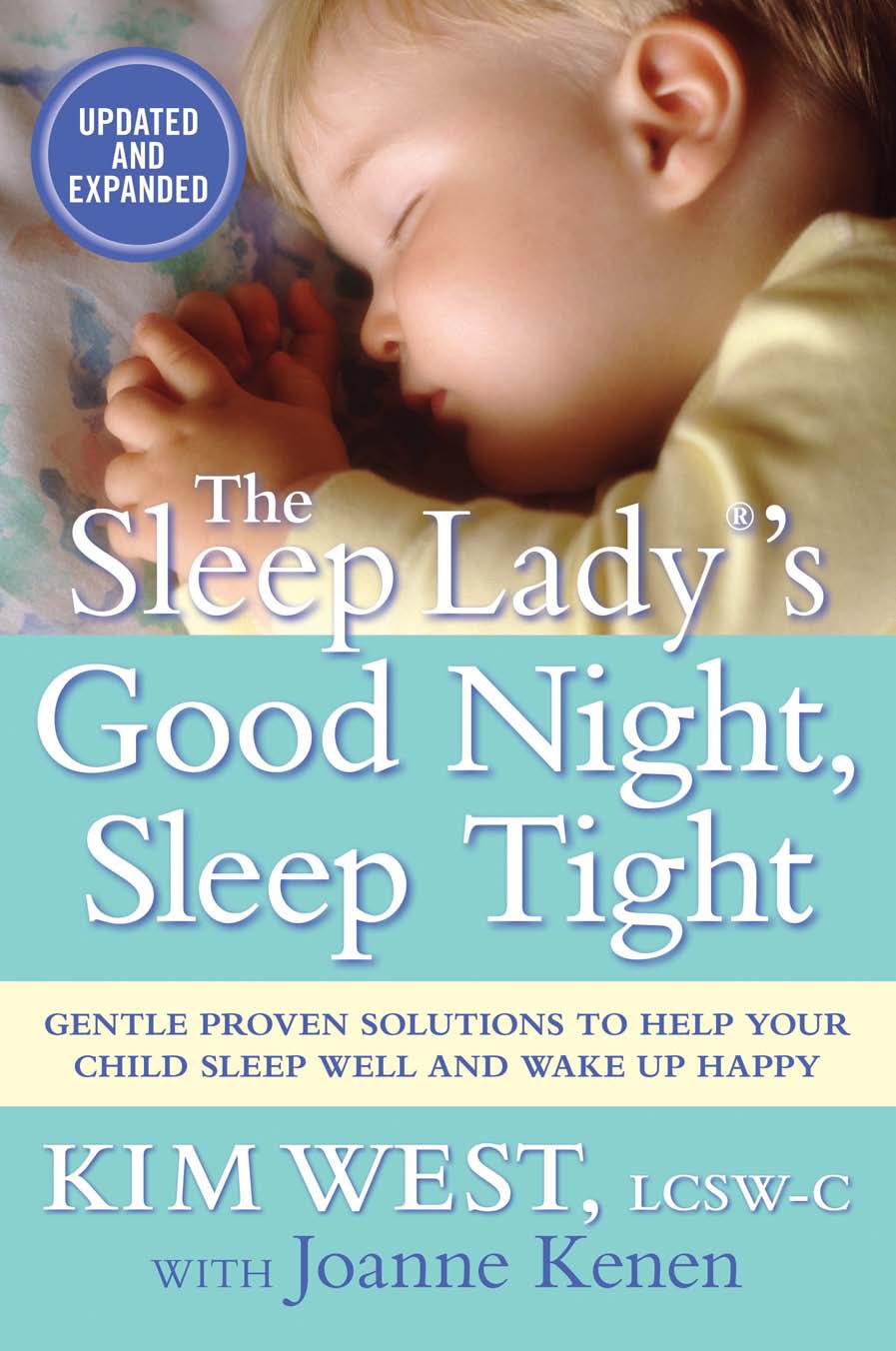 by Kim West, LCSW-C
I understand that no two children are alike, nor are any two parenting styles or techniques. I developed my more gradual gentle method because I found so many parents had difficulty following through with a cry it out program that they fear will damage their child emotionally or fill them with so much guilt they couldn't follow through. Who wants to listen to their baby cry for hours on end? This is why for more than 20 years, I have been on a mission to provide proven, achievable, gentle sleep solutions to parents everywhere.
My coaches and resources help parents teach their children to sleep. Through online and in-person individualized coaching and my books, parents are learning to be their child's first and most important coach. Whether your child is six-months old, or has already reached toddlerhood, he or she can learn to fall asleep gently.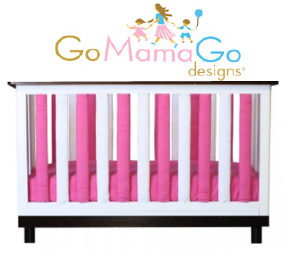 Pure Safety Vertical Crib Liners
by Go Mama Go Designs
Through the years, Go Mama Go Designs has elevated the conversation about the dangers of traditional crib bumpers and has played a major role in bringing this issue to the national forefront among doctors, law makers, retailers and parents. Finally, after many years, they are listening and making serious changes to the law, retail policies, parenting guidelines, etc. It is everything we have worked so hard for and hoped to see happen.
Vertical Crib Liners are the safe, smart alternative to traditional crib bumpers. They maintain airflow, and protect against head and bodily injury. The liners keep limbs safely inside, and create a cozy environment without safety concerns. There are no dangerous ties and they can't be used as leverage to climb out of the crib.  The versatile design fits most cribs, and allow for hassle-free sheet changes.
The Vertical Crib Liners are made with safety in mind. The interior is made from an open cell flexible polyurethane foam, often found in mattress padding. Flexible polyurethane foam is a recyclable product and once produced it becomes chemically inert, which means chemicals are no longer active and cannot be emitted. We have taken further precautions by enclosing it in a hypoallergenic, anti-bacterial covering that serves as an additional barrier.

a Rafflecopter giveaway