Do you ever have one of "those days"? A day when you wonder if all the work of being a parent is worth it? It might be time to create a bedtime routine.
You know what it's like. There are those moments when your child transforms into a screaming beast because you gave them exactly what they wanted. Or how about those nights when bedtime is such drama you wonder if you've stepped into sleep purgatory and think you will never, ever have a peaceful evening for yourself again.
Bedtime is Important
Bedtime is important. It's one time of day that shouldn't be skimped on and can't be multi-tasked. It's a time to reconnect with your children and help them transition to sleep.  Ironically, tuck-in time occurs at the end of a long day – just when moms and dads are yearning for a little time to recoup. 
I remember during my daughter's baby days, all the moms were abuzz about sleep. Then when toddlerhood hit, the sleep discussion became taboo. We were supposed have this down, right?  It turned into parenting's "dirty little secret".
Kim West teaches her sleep coaches to encourage a consistent bedtime routine to pave the way for sleep. But what does that look like?
What do I Do Besides Bath, Brush, and Book?
We had the bath and brushing teeth part down. Since we read so often, I thought the reading bit would be a breeze too.
Then my daughter asked to read Goodnight Gorilla for the 45th consecutive night, while I screamed silently, envisioning myself collecting retirement and still reading Goodnight Gorilla.
The night she asked for Where the Wild Things Are I rejoiced, until she was so riled up dancing and howling. We didn't get to sleep until past my bedtime.  Later someone gave her The Velveteen Rabbit — the book and an irresistible lovey. I thought we were going to start a new family tradition. But it felt as if I was reading War and Peace.
For me, bedtime is a parenting priority. It's important for our relationship, our peace of mind, and our health. However, there are days when tuck-in time can be a stressor.
I knew there had to be a better way. A simpler way to connect with our children, help them make the transition to sleep, set up boundaries, and get some guilt-free alone time.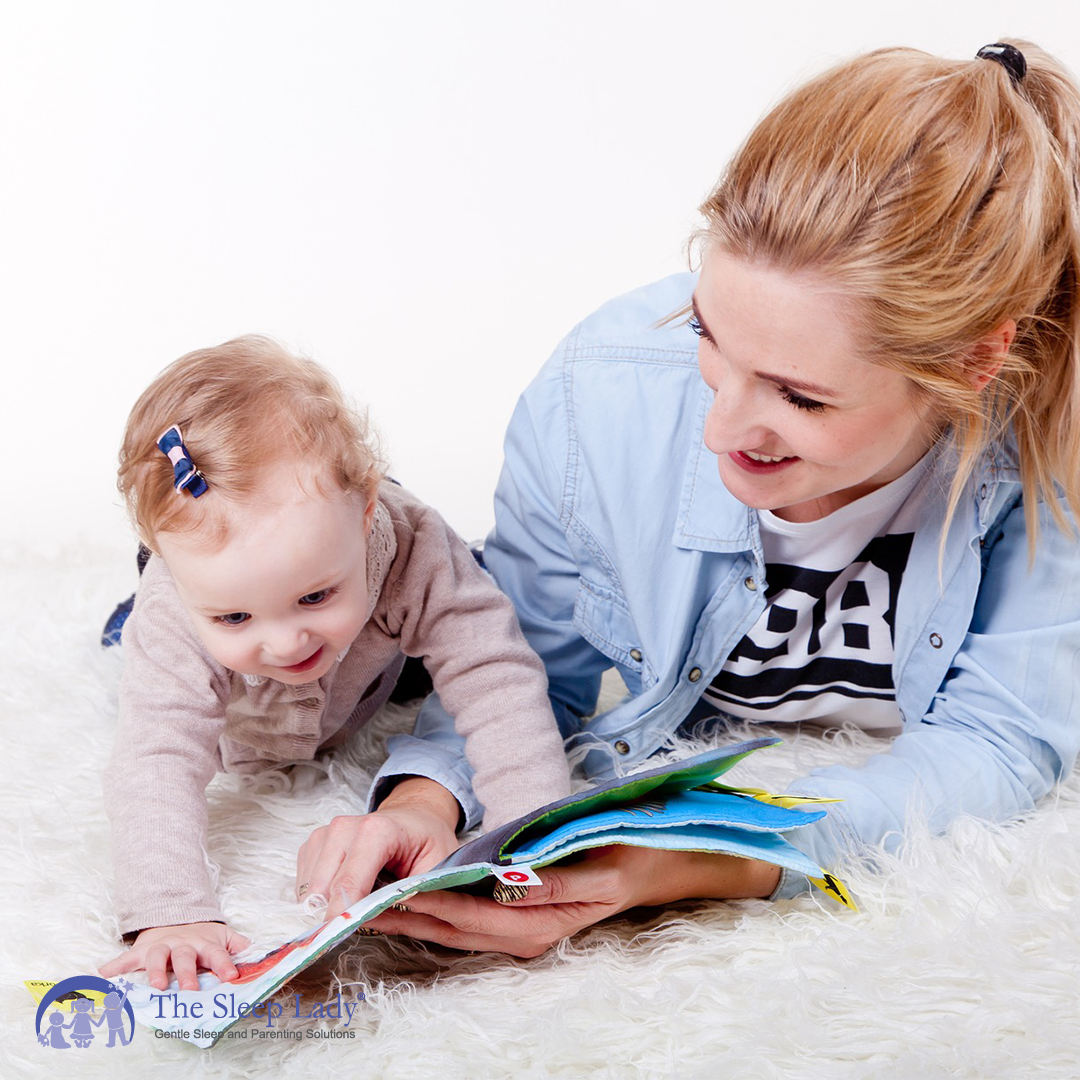 What Does a Bedtime Routine Look Like?
A solid bedtime routine is about 20-30 minutes of calm and soothing activities.
Sleep coaches recommend a three-part bedtime routine: reading time, a brief massage, and singing a song. It's the bonding connection at tuck-in time that gives children the security to transition to sleep.  
Sleepytime Club Bedtime Kits Start you on your Bedtime Routine
I created Sleepytime Club Bedtime Kits, because sometimes you need a place to start.
Sleepytime Club is bedtime made simple. The bedtime kits are designed to give families a nurturing bedtime routine that's super simple — a journey to sleep in story, song, and quiet, mindful activities. All the components for a successful bedtime routine are included in one Sleepytime Club Bedtime Kit.
Best of all, the beautifully illustrated storybook and the album of stories and music are all downloadable. You can start this new routine with your family tonight.
Here's how Sleepytime Club works. There is an opening "cue" song and phrase to mark that the special tuck-in time ritual has begun. It's then followed by:
Interactive poem with gentle touch

American Sign Language vocabulary — so helpful for literacy!

Lullaby

Formational Story — think of it as a story book for young children.

"Put the Day to Bed" — a mindfulness practice that allows children to leave the day behind with happy thoughts.
All this takes  about 20 minutes. Annual members of Sleepytime Club receive new content each month grounded in the same routine.
Everyone's learning, everyone's peaceful, and no one gets bored. Can I get an "amen?"
Sleepytime Club sets up bedtime boundaries. The start of the routine is clearly defined. In addition, parents are guaranteed at least 20 minutes of alone time as they set up their child with the leave-behind playlist.
Parenting is Hard — Routines Help
There is no perfection in parenting. All we can do is our best. "Those days" are inevitable. So we set up our routines, and trust that "those days" will be part of the family memories tomorrow.
Sleepytime Club contributes to those memories. A special just-for-bedtime ritual teaches your child to respect the bedtime routine and promises you at least 20 minutes of guilt-free alone time afterward.
See what it's all about at Sleepytime Club.com. And while you're there, pick up the free Bedtime Kit. It's a family planner that tells you everything you need to know about how to schedule your day to promote sleep.
Because when sleep goes right, everything goes right.