 Finally! A Gentle Approach to Potty Training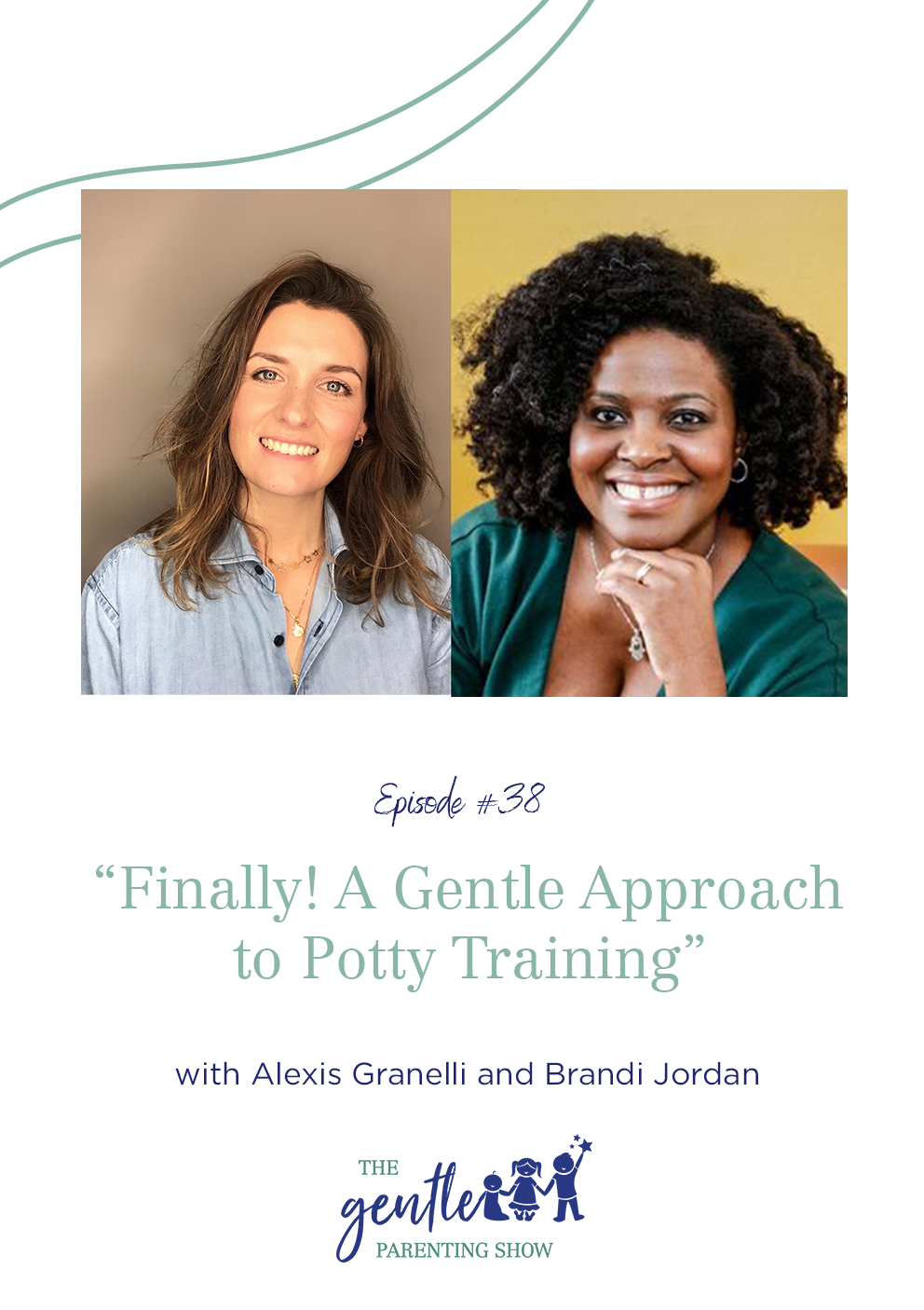 Welcome back to season 3 of The Gentle Parenting Show with Kim West. One topic we're so excited to introduce this season is gentle potty training! 
We kick off the season by talking about potty training and introducing Kim's new course, the Gentle Potty Method – Intuitive Toilet Learning. Today, Kim is joined by course creators Brandi and Alexis to dive into all things potty training. 
The Potty Lady?
Kim has been known as The Sleep Lady for 28 years from her creation of a gentle sleep training method to help children go to sleep, stay asleep, and nap without crying it out. From the get-go, parents have always asked Kim other questions about behaviors, temper tantrums, eating, and of course, potty training. 
Parents trusted and knew Kim's gentle methods for sleep training and were looking for that same gentle approach for potty training. She was asked specifically to become "The Potty Lady." Kim, however, always declined due to her bandwidth with work. She looked and looked and could never find another child specialist who taught potty training with a gentle approach. When she did find someone, they weren't available to handle the sheer number of parents who needed help. 
Kim put these requests aside as she focused on building The Sleep Lady brand. When she started training Gentle Sleep Coaches 12 years ago, those coaches began receiving questions about potty training. Finally, it was Alexis, a Gentle Sleep Coach, who had Kim convinced she needed to create a course in Gentle Potty Training. 
A Gentle Potty Training Awakening
Gentle Sleep Coach Alexis had tried to potty train her own daughter when the pandemic first hit. She had read a few popular potty training books and was ready to dive into a "bootcamp" style weekend to potty train her daughter. But, her daughter was a strong-willed child and the weekend ended with tears and disaster. 
Alexis was looking for someone to meet her where was at with potty training. No one recognized that her daughter wasn't the easy-peasy cookie-cutter situation that most potty training programs were built for. Alexis started to plead with Kim to create a more gentle potty training method. She had felt that "what should have been a very exciting milestone had become a big power struggle." Alexis felt she had lost connection to her daughter. And she knew if she was feeling this, other parents were too. 
Alexis knew to convince Kim, she needed research. She had shared with Kim some "research" given in a popular potty training method that stated if children weren't initially potty trained at night, there would be physical damage to their body. Kim could not believe this false statement. She confirmed the falsity with a medical professional. Hearing this was Kim's wake-up call: parents were not being given good, quality advice, and getting stressed about it. Kim did not want parents to feel like they had to pressure their children into something they weren't developmentally ready for. 
Gentle Potty Training Based on Research
Kim knew it was time to create a gentle potty training course, and she couldn't do it alone. She reached out to her colleague, Brandi Jordan – a social worker, doula, IBCLC, and certified Gentle Sleep Coach. Like Kim, Brandi had also received years of requests for potty training help. 
Together, Kim, Brandi, and Alexis worked to create a course that filled the hole for a gentle, child-centered approach to potty training. Potty training shouldn't be approached (or taught) with a doom and gloom approach. Together, all the course creators knew they had to create a course that didn't teach toilet learning in a shameful way, and an approach that respected all cultures. They knew there had to be a method that didn't cause parents to get stuck in the bribery loop. Brandi said, "we want parents to have choices, to be able to pick the right match for their family philosophies and values, and the right match for their child's temperament and what they can follow through with consistently."
The Gentle Potty Method – Intuitive Toilet Learning
Together, the course creators are proud of what they've accomplished with this potty training course. They want to focus on the education and connection piece that is lacking in other potty training methods.
You can sign up for the Gentle Potty Course TODAY and be on the road to a happy, connected experience.