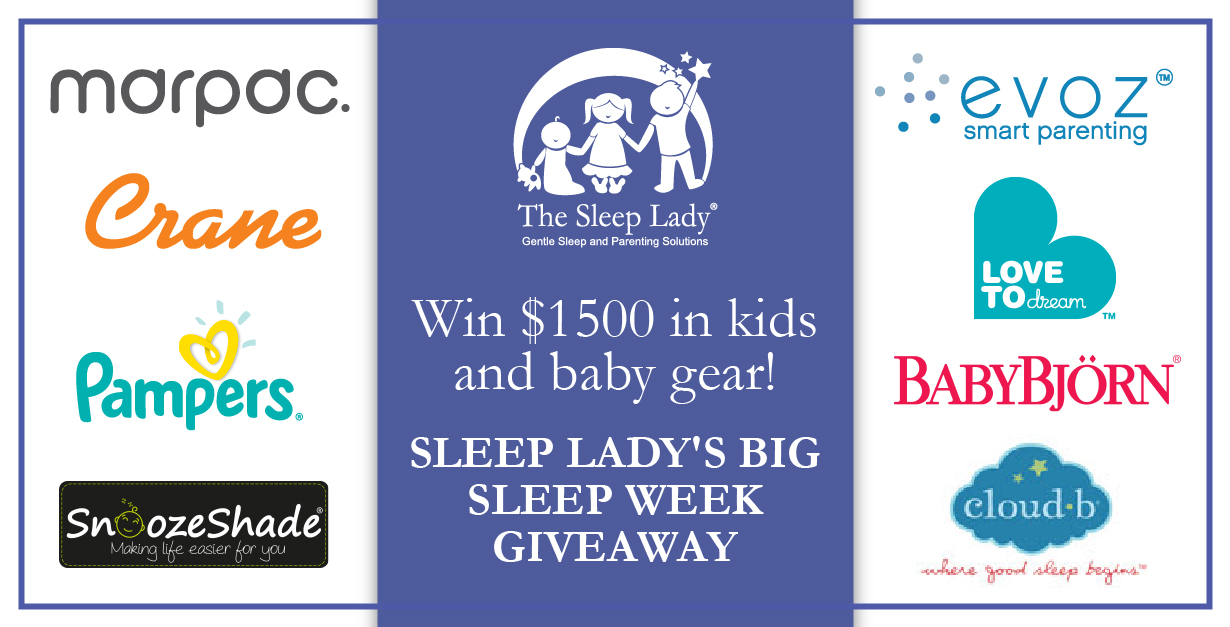 It's National Sleep Awareness Week, and to celebrate, we're hosting a Grand Prize Ultimate Giveaway! One winner will receive a prize package worth $1500. Read about our featured products below, and scroll down to the bottom to enter.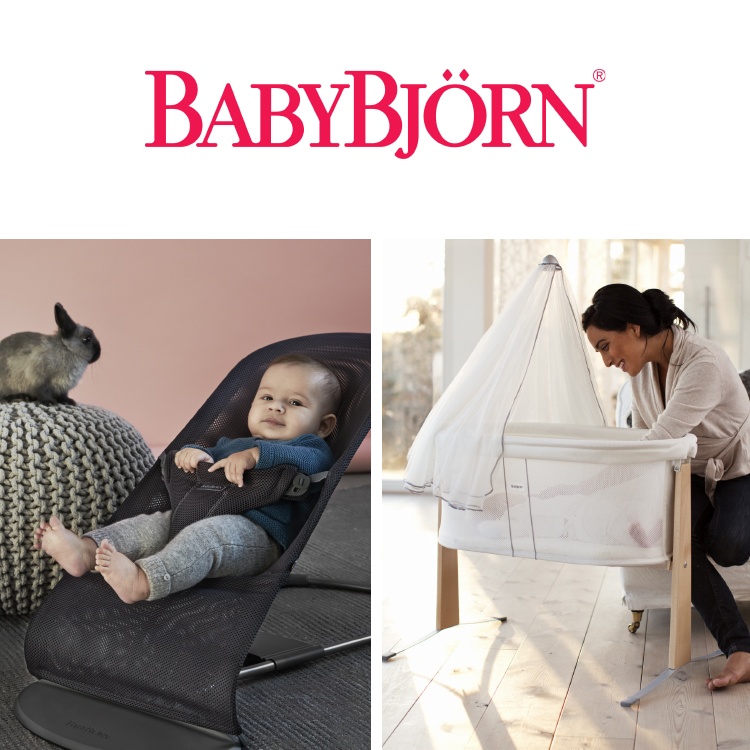 Bouncer Bliss: The Bouncer Bliss is a new version of Baby Björn's classic bouncer design with an updated look and style. It's available in two new looks—quilted, luxurious cotton in four lavish colors, and lightweight, soft mesh in three fresh, modern colors. As with Baby Björn's original bouncer, it provides soft and natural rocking powered by baby and requires no batteries. The Bouncer Bliss offers proper support for baby's back, neck, and head, and can be used from day one up to 24 months of age. Parents also love that it can be folded flat and easily carried to every room of the house. See a review here.
Baby Cradle: Baby Björn's Baby Cradle is ideal for the first few months, as the mesh fabric and low height means you can watch your child sleeping securely. It's light and compact, can move easily from room to room, and allows you to be near your child day and night. The mesh fabric of the cradle allows air to circulate freshly, and it can be used from newborn up to 6 months. See a review here.
Retail Value: $610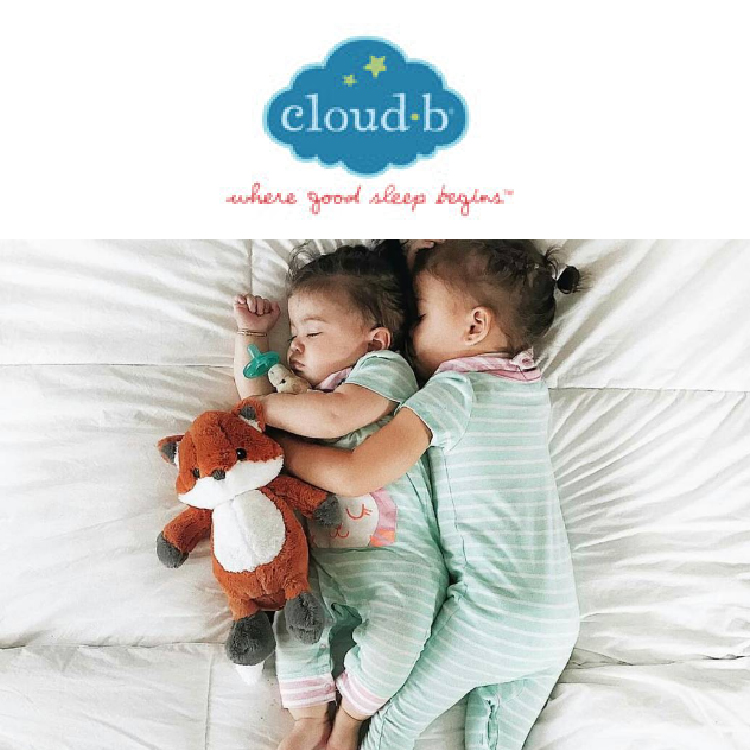 He's BACK! Inside this sweet, sly fox is a secret sleep solution—a sound machine that plays 8 soothing sounds and melodies! With favorites like a Mother's Heartbeat and Rockabye Baby, these soothing sounds are scientifically proven to help babies and children go to sleep faster. Plus, he's super soft and cuddly and bound to be one of your child's favorite loveys, bringing calm and comfort for years to come! The removable sound machine means his outer cover can be machine washed. See a review here.US only.
Retail Value: $29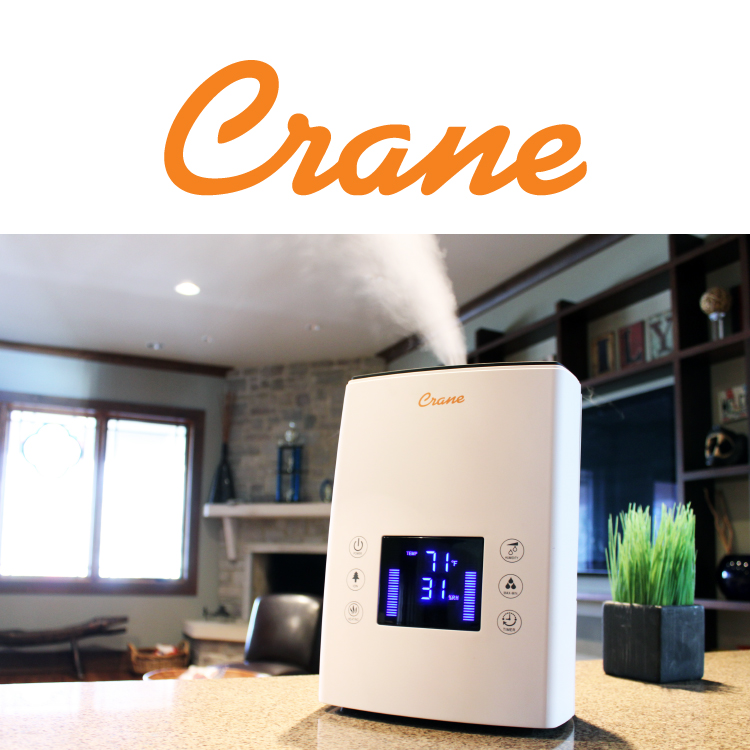 The Ultrasonic Warm or Cool Mist increases moisture in the air for easier breathing and a good night's sleep. Relieves cough, cold, and flu symptoms, nasal congestion, dry cough, sinus irritation, nose bleeds, and dry skin and hair. The Clean Control Antimicrobial Material is proven to help reduce mold and bacteria growth up to 99.96%. The Sensor-Touch LCD Display features Output Settings, Timer and Air Ionizing Functions. The removable 1.3 gallon tank easily fits under most bathroom sinks. The Crane features a variable mist output dial with 360° mist nozzle that mists 2.8 gallons of moisture per fill. Warm Mist effectively humidifies small and medium rooms up to 500 sq. ft.
FDA Registered, BPA Free, 1 year manufacturer's warranty. Bonus—1 year free subscription coupon to Better Homes & Gardens Magazine included in packaging. See a review here. US only.
Retail Value: $149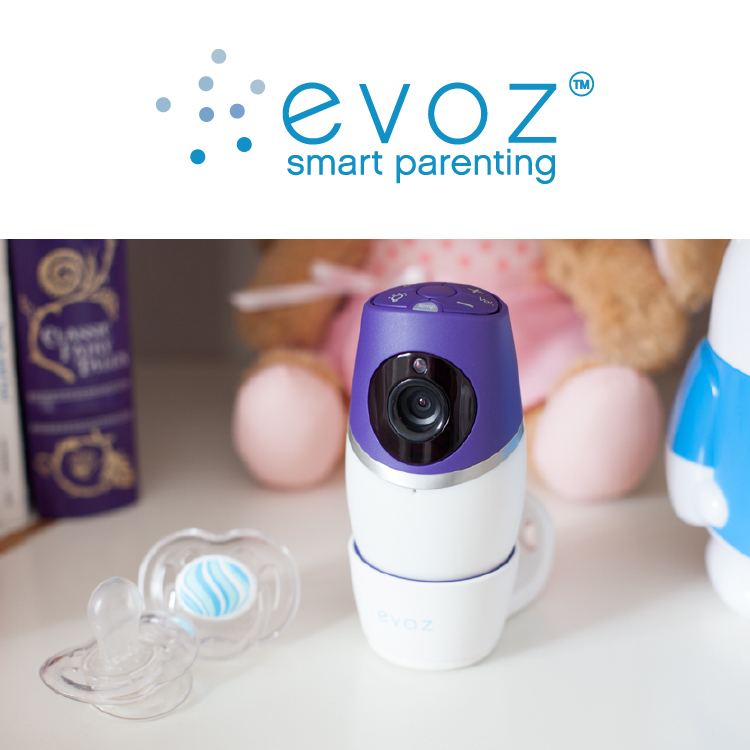 Evoz Smart Baby Monitor connects to your home WiFi and lets you view the monitor with your iOS and Android devices. HD video, up to 720p/30fps, wide angle 102° view, and 8 IR LEDs along with a modular magnetic base allow for easy viewing, day or night. Automatic wake-up tracking lets you see your baby's schedule. Patented cry detection sends alerts only when you really need them. Secure software gives you complete control of inviting grandparents or babysitters to view the monitor or add to data tracking. Within our Evoz app we cover over 200 topics with expert content including sleep improvement videos created by Kim West, LCSW-C — The Sleep Lady. See a review here. US only.
Retail Value: $229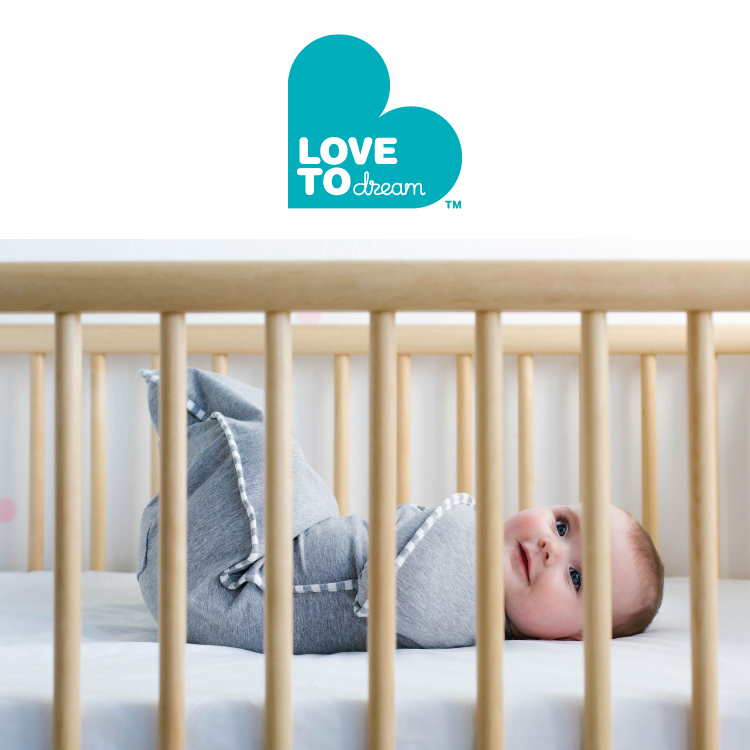 Allow your baby to self-soothe in Love To SwaddleUP! Genius zip-UP swaddle allows you to swaddle right every time. No wrapping required.
The Love To Swaddle UP is step one in allowing your baby to self-soothe, helping them to quickly settle & establish an easy & peaceful sleep routine. The Love To Swaddle UP is STAGE 1 (0- approx. 4 months, approx.. 6.5-13 lbs, height approx. up to 23") in the Love To Dream Sleep system.
The unique & patented design allows you to swaddle with arms UP & legs splayed in a more natural sleeping position, giving your baby access to his or her hands. Just being able to gently touch & rub their own face, or suck on their hands without restriction, is key to your baby self-soothing. And your baby self-soothing means more sleep for everyone!
Love To Swaddle UP baby wraps are specifically designed to help your baby to quickly settle & establish an easy & peaceful sleep routine. See a review here.
Retail Value: $29.95 – $49.95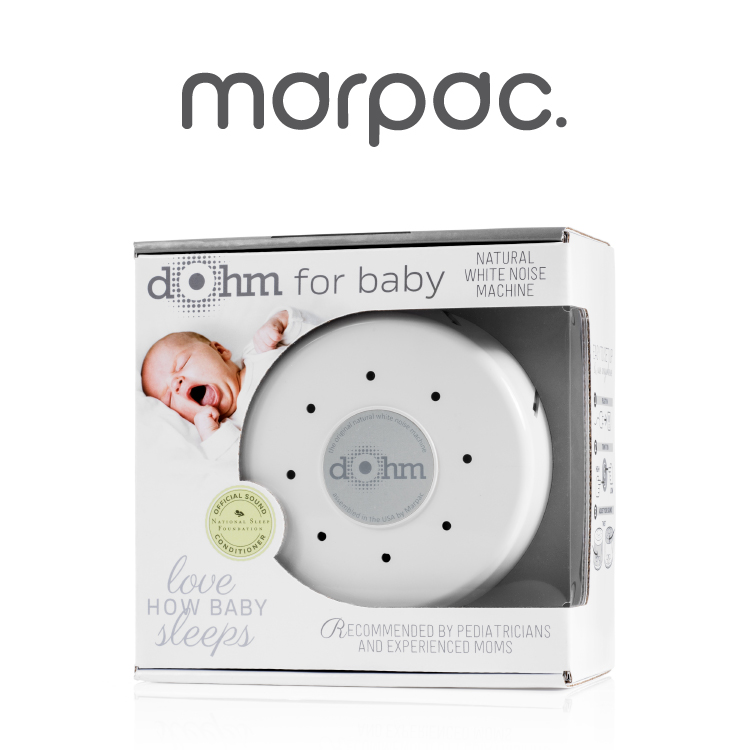 Dohm by Marpac: the original all-natural white noise machine and the Official Sound Conditioner of the National Sleep Foundation – this is what Serious Sleep is all about. Developed over 50 years ago, Dohm is the Original sound machine you've probably heard about. Its iconic shape is easy to recognize. Turn it on, and tune out the rest of the world.
The Dohm-DS consists of a compact adjustable acoustic housing surrounding a two-speed electric motor with a unique asymmetrical fan. This design allows it to create the soothing sound of rushing air, Marpac Signature Sound, without the disturbance of actual moving air. See a review here. US only.
Retail Value: $50
Pampers Swaddlers Blanket Soft diaper with a unique Absorb Away Liner pulls wetness and mess away from baby's skin to help keep your baby comfortable. The Baby Dry diapers offer 12 hours of nighttime protection, and the Cruisers are designed for babies in sizes 3-7 who are on the go. Pampers Sensitive Wipes are natural ph, hypoallergenic, and perfume-free. Pampers are the #1 choice of hospitals. See a review here.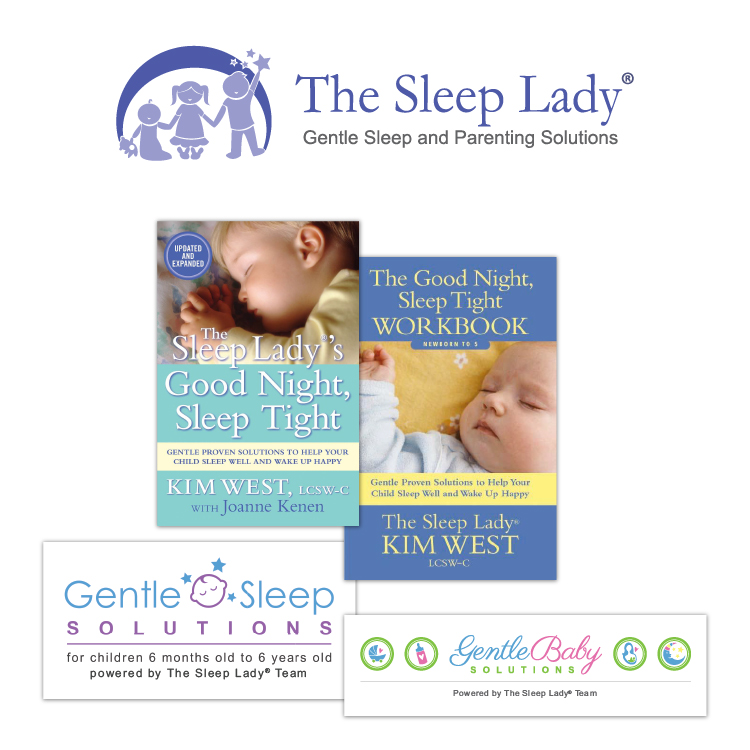 I understand that no two children are alike, nor are any two parenting styles or techniques. I developed my more gradual gentle method because I found so many parents had difficulty following through with a cry-it-out program that they fear will damage their child emotionally or fill them with so much guilt they couldn't follow through. Who wants to listen to their baby cry for hours on end? This is why for more than 20 years, I have been on a mission to provide proven, achievable, gentle sleep solutions to parents everywhere.
My coaches and resources help parents teach their children to sleep. Through online and in-person individualized coaching and my books, parents are learning to be their child's first and most important coach. Whether your child is six-months old, or has already reached toddlerhood, he or she can learn to fall asleep gently.
Retail Value: $185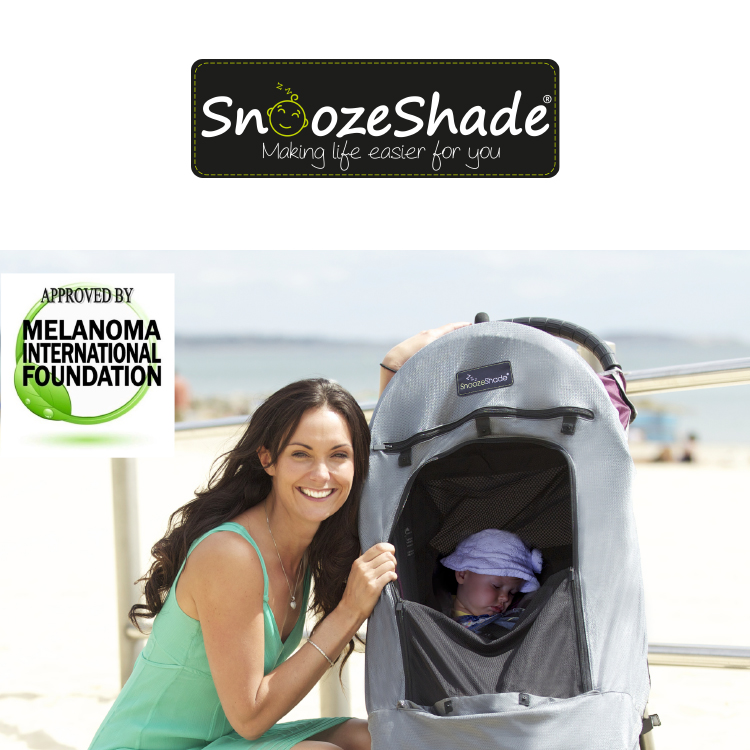 SnoozeShade Plus Deluxe is the best-selling baby sunshade and sleep aid for strollers. Designed by a mum, the SnoozeShade range is the safest on the market, protects little ones from the sun, and makes naptimes on-the-go easy. The Plus Deluxe blocks up to 97.5% of the sun's harmful UV rays, and the front panel filters 80%, so baby can see out while shaded from the sun. It's perfect for travelling, holidays or just being out and about with your child. When naptime arrives simply pull up the snooze panel to remove distractions that stop your little one from nodding off. The SnoozeShade range has won over 60 awards worldwide and is the UK's best-selling range of sun and sleep shades. UK, US & Canada only.
Retail Value: $40
a Rafflecopter giveaway