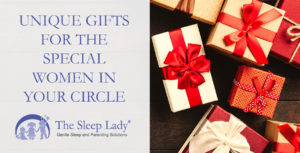 We're taking a little time-out from our usual topics because it's almost that time of year! Are you looking for a special gift for your sister, mom, or best friend that goes beyond? If you want to step above a pair of gloves or a plain gift card and really wow her this holiday, we've put together a list of our most unique holiday gifts.
The Granola Girl
She's the friend who is always on-the-move. Smoothly, she transitions from work to workout, to mom, friend, or caregiver — a superhero. She likes to look nice, but she's environmentally conscious and time-pressed. These gifts speak to her.
BITE Beauty Lip Mask
Hydrating and tinting, the Lip Mask by BITE is perfect for that active woman who still wants to look polished as she sprints from the gym to her desk.
Stainless Steel Straws
2018 has been the year to eliminate plastic. But some drinks are just don't FEEL right without a straw. Be good to the earth while sipping with these reusable straws.
SmartWool No Show Socks
Bare feet and shoes don't always get along. These socks are our little secret — all the comfort of high-quality hosiery, hidden within that barefoot look.
AirPods
Is she tired of those aggravating white wires in her winter headwear? AirPods leave her free to move WITH her music instead of AGAINST her headphones. Give her the gift of wireless jams all day.
Ella + Mila
Nail polish that is long-lasting, chip-resistant AND 100% vegan? Sounds like the perfect gift for your favorite environmentally-concerned woman who needs her polish to last! Their colors are fantastic and paired with their base and top coat, keep her polished AND kind.
Bare Republic Facial Sunscreen Have a hard time finding a facial sunscreen that doesn't feel claustrophobic? This stuff feels amazing. It goes on silky smooth and soaks in quickly and contains UVA/UVB protection and SPF 30 and is fairly "clean" as far as sunscreen goes – no parabens, active chemicals, synthetic fragrances.
Berkey Water Filter Staying hydrated is important to a woman who is always moving. Make sure her water — and the whole family's — is purified and ready to drink.
Mad Hippie Face Cream Certified Cruelty-free and vegan, and GMO free. She doesn't have wrinkles! (But if she did, this would help).
The Working Mom
This lady really has it all, and all together. She's dressed by 7am, coffee in-hand, shuttling the kids to school on her way to rule the boardroom. What she needs are gifts to relax her after the hustle, help her organize the chaos, and have a little something in her desk to perk up her afternoon.
Rent the Runway Gift Card
Sometimes a special occasion calls for an equally special outfit. Buying that LBD from a designer can set you back an entire wardrobe budget. Give her more than one option with this gift card.
Himalayan Salt Lamp
Working moms are on "go" all day long. After tucking in the kids and checking a few work emails, a soft, warm glow can relax her. Salt lamps emit sleep-friendly incandescent light, relieve mental pressure, and clean the air.
Hello Fresh Gift Card
Everyone loves dinner, but nobody wants to make it. Rather than playing "hot potato" with the task, give her a fresh, home-cooked meal that she — or someone else — can make faster than anyone can say, "what's for dinner?"
Dry Erase Calendar
If there's one thing a working mom has to be, it's organized. Help her make sure everyone gets where they're going on time — and on the right day.
Trader Joe's Dark Chocolate Bar with Caramel and Black Sea Salt
It's like a first-aid kit. Make sure she has a good-quality chocolate bar — or three. One for the desk drawer, one for that secret corner in the pantry, and maybe a decoy to share with the family.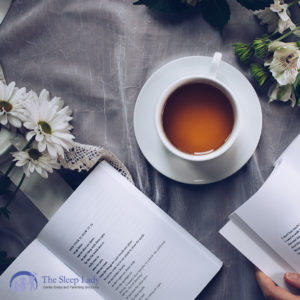 Tazo Earl Grey Tea
That last hour of work can be daunting for her when she knows there's still a long way to bedtime. The faint bergamot and lavender scent/taste is comforting, while a little bit of caffeine is a welcome pick-me up.
The Multitasking Ms.
Stay-at-home moms who side-hustle never get a moment to themselves. Between feeding a baby and cheering at soccer, making dinner and making memories, she's busy! Give her some daily indulgence for the holidays.
DERMAL Collagen Essence Mask Sheets
There is simply no time for a spa day when the laundry doesn't do itself and the baby is making more. Give her the gift of an at-home facial she can enjoy without having to worry about logistics.
Eberjey Women's PJ's
When the kids are in bed and it's time for Netflix, there's nothing more relaxing than a really nice pair of jammies. We won't tell if she wears them tomorrow, too!
Letters to My Daughter
Busy moms sometimes feel like they aren't involved with their kids enough — even if they're home. This book of letters from mom to daughter will help connect and create a keepsake for her daughter for years to come.
Stackable Gold Measuring Tools
Give her a little bling for baking! There are never enough clean measuring cups and spoons around. She can even let the toddler steal those plastic ones and keep these beauties for herself.
100% Pure Green Tea Water Bomb Mask This looks hilarious when it's on, and smells a tad funky but it's so moisturizing. They are natural, vegan, cruelty-free, and gluten free beauty and skin care.
The Pet-Lover
Kids or not, the pet-mom is loyal to her first fur babies. Spoil her the way she spoils her pets with these cute niceties.
Lilipi Custom Pet Pillow
Her pet is important to her, so why not honor her favorite fur-baby with a custom-printed pillow!
Cute Cat Glass Tea Mug/Infuser
What do you get for a cat-lover that she doesn't already have? This adorable tea mug with strainer is perfect for those cold winter days, curled up with a good book and a fat cat.
When all else fails, books!
Finally, Miss Mission-Impossible. She's notoriously hard to buy for because she has all she needs, and has particular taste. The gift of reading is one everyone can get behind, and sometimes giving someone a book they wouldn't otherwise pick for themselves is the best gift of all.
One of these Sleep Lady Team favorite books will make a great addition to her library
The Girl on the Train
"Rachel takes the same commuter train every morning and night. Every day she rattles down the track, flashes past a stretch of cozy suburban homes, and stops at the signal that allows her to daily watch the same couple breakfasting on their deck. She's even started to feel like she knows them. Jess and Jason, she calls them. Their life—as she sees it—is perfect. Not unlike the life she recently lost."
Sharp Objects
"Fresh from a brief stay at a psych hospital, reporter Camille Preaker faces a troubling assignment: she must return to her tiny hometown to cover the murders of two preteen girls."
The Woman in Cabin 10
"From New York Times bestselling author of the "twisty-mystery" (Vulture) novel In a Dark, Dark Wood, comes The Woman in Cabin 10, an equally suspenseful and haunting novel from Ruth Ware—this time, set at sea."
Keeper of the Lost Things
"A charming, clever, and quietly moving debut novel of of endless possibilities and joyful discoveries that explores the promises we make and break, losing and finding ourselves, the objects that hold magic and meaning for our lives, and the surprising connections that bind us."
Erotic Stories for Punjabi Widows 
"A lively, sexy, and thought-provoking East-meets-West story about community, friendship, and women's lives at all ages – a spicy and alluring mix of Together Teaand Calendar Girls."
The Art of Racing in the Rain
"A heart-wrenching but deeply funny and ultimately uplifting story of family, love, loyalty, and hope–a captivating look at the wonders and absurdities of human life . . . as only a dog could tell it."
May you finish your holiday shopping, "on time and under budget," and sleep well this season!